HUAWEI P20 Lite - Compatible and Affordable Smartphone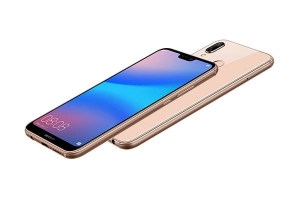 The mobile phone industry faces a stiff environment globally, with competition increasing on a daily basis. Manufacturers are constantly striving to develop and become market leaders. So, companies need to distinguish themselves from counterparts by offering new, unique and design-specific smartphones.
HUAWEI is one of the key players in this dynamic environment, taking into account customer requirements, needs and capabilities while developing each new model.
HUAWEI P20 Lite has exceeded all expectations. This smartphone is eminent for its elegant, sophisticated, premium design, powerful technical features and low price. The series was created to introduce a brand new modern mobile phone functions to the market.
Why should you purchase a HUAWEI P20 Lite?
In today's modernized world, special attention is paid to the quality of photo-video material. With HUAWEI P20 Lite, users have the ability to capture high-quality photos with vivid and sharp colors. With the 64GB internal memory, you won't have to worry about the quantity of photos taken. What's more exciting is the 24-megapixel front camera!
HUAWEI P20 Lite has a distinct range of essential features, enticing more and more users worldwide. For instance, the smart phone has an integrated automatic learning system, which evaluates the behavior of consumers. Moreover, it has a "block" function based on face recognition, which optimizes time and energy.
HUAWEI products and services are available in more than 170 countries and are used by a third of the world's population. According to 2015 data, the smartphone market is the third largest in the world. 16 Research and Development Centers operate in the US, Germany, Sweden, Russia, India and China. HUAWEI Consumer BG is one of the three business units in Huawei, one of the main destinations for smartphones, personal computers, tablets and smart services. HUAWEI's global network is based on 20 years' experience in telecommunications, and serves innovative technologies for consumers worldwide.
ADVERTORIAL
18 July 2018 12:49