Batumi Apartment Sold For Bitcoin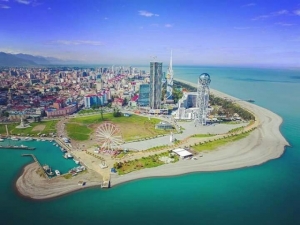 An apartment in Batumi was sold for Bitcoin, according to Allnews.ge. Geoline assisted a citizen to find the required apartment and conduct the transaction entirely in crypto currency.
As BM.ge states, the company's managing director Diana Gudinenko said the price of the apartment in Bitcoins amounted to $50,000 and the transaction was made by a citizen of Kazakhstan. The exact apartment and specific details are still unknown.
The company recently opened an office in Batumi and operates online, making it accessible for interested parties to purchase apartments in crypto currencies.
Gudinenko said there is a lot of interest from Belarus and United Arab Emirates to purchase apartments in Bitcoin, as it is difficult to make transactions and buy apartments abroad without getting questioned by authorities.
Geoline operates in Israel, Poland, Belarus and now in Georgia.
By Anna Zhvania
18 July 2018 13:08