Parliament Approves Accumulative Pension Draft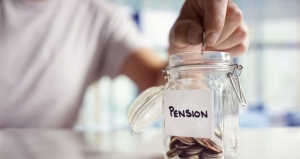 Georgian parliament has adopted the accumulative pension draft on its third and final reading.
According to the Ministry of Economy, the law is part of the pension reform, the main goal of which is to improve the existing social system in Georgia.
Deputy Minister of Economy and Sustainable Development Ekaterine Mikabadze presented the draft law to MPs, noting that the accumulative pension system will allow citizens to have savings which will be proportional to their wages.
"The reform also has an important economic effect: it will significantly increase savings in the economy and in doing so create alternative source of financing for the development of the capital market. Georgian business will have access to long-term financing in local currency to make investments, create jobs and support economic growth," she added.
The new programme, the launch of which is planned for the end of the year, will be mandatory for legally employed people under 40, meaning they will be enrolled automatically, and voluntary for people above 40 as well as for self-employed citizens. All employed citizens of Georgia 40 and under (around 500,000 people), will transfer 2% of their untaxed monthly salaries to the state pension fund, with another 2% to be paid by employers and 2% by the state.
This means that every month, 6% of employees' salaries will go to the pension fund.
The pension program covers citizens of Georgia, foreign citizens permanently residing in Georgia, and those having no citizenship but who are employed or self-employed and receiving an income. Self-employed people will have a choice to pay into their pension or not.
If a self-employed person decides to accumulate the pension, they will have to put 4% of their monthly incomes into the pension fund.
After the money is accumulated in the pension budget, the money will be used by the State for investments within the country. When people reach pension age, 65 for males and 60 for females, they will have an opportunity to use the money, together with their state pension of (currently) 180 GEL.
By Thea Morrison
Photo source: The Irish Times
Related stories:
Gov't to Set up Georgian Pension Agency
Gov't to Carry Out New Pension Reform Next Year
2019-2020, State Pensions Will Increase by GEL 20 Per Year
23 July 2018 08:50