SOCAR Georgia Acquires State-Owned Gas Pipelines for GEL 21M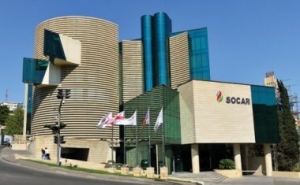 SOCAR Georgia acquired state-owned gas pipelines in a direct sale. PM Mamuka Bakhtadze signed the order of GEL 21.3 Million for SOCAR Georgia to pay. GEL 8.5M will be paid within 36 months and the rest will be paid within 48 months.
The gas pipelines are located in Kaspi, Zugdidi, Akhmeta, Gardabani, Zestafoni, Ozurgeti and Oni municipalities, with a total length of several tens of kilometers.
By Anna Zhvania
Source: Imedinews.ge
24 July 2018 14:35