Top 10 Taxi Car Models in Georgia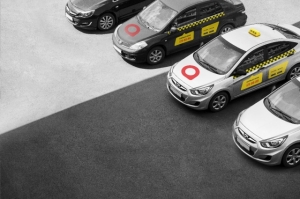 Georgia is in the business of taxis, which makes business for Japanese and German automotive companies very prosperous in Georgia by simply producing reliable and comfortable cars. The majority of drivers often choose the Toyota Prius, due to the hybrid engine; it's the ideal ecological and economical option, making it a smooth and cheap sail to the top for Toyota.
But not all clients want the economical ride; they want a comfortable, classy and luxurious ride to their desired destination, which leaves the Mercedes-Benz C-class in second place. Third is the brother to second and among the leaders of automotive selections in Georgia; the Mercedes-Benz E-Class.

The Mercedes-Benz marks more than 30% of the total number of cars. In addition to this list are Opel, Honda, Volkswagen and Nissan.

Top 10 cars of taxi drivers in Georgia:
1. Toyota Prius - 25.8%
2. Mercedes-Benz C-class – 17.5%
3. Mercedes-Benz E-class - 16.6%
4. Opel Astra - 12.5%
5. Honda Fit – 9.7%
6. Opel Vectra – 6.7%
7. Opel Zafira – 3.8%
8. Volkswagen Golf – 2.6%
9. Toyota Ipsum – 2.5%
10. Nissan Note – 2.3%

The list is composed from data collected from seven cities in Georgia, where the service "Maxim" operates its activities: Tbilisi, Rustavi, Gori, Kutaisi, Batumi, Zugdidi and Poti.
As you can see from the rating, the taxis in Georgia are becoming more and more comfortable, and at the same time remains a major mode of transportation. Taxi drivers rationally go about the decision of buying a car, due to their revenue and depending on the car. A driver would want to buy a reliable car, maybe a more luxurious one, or opt for the more economical option, paying attention to the ability to maneuver and fuel consumption.
This top ten provides the ideal list for any taxi driver in any situation.
Source: Maxim
24 July 2018 18:53