Timber Import to be Exempted from VAT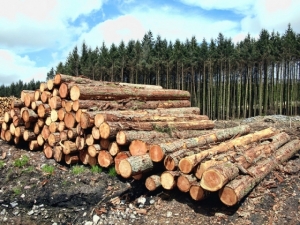 On July 30, Prime Minister Mamuka Bakhtadze announced before the government session that timber import will be exempted from VAT.
"We will be intolerant to those who is involved in illegal cutting of woods. Forests, the regrowth of which takes thousands of years, are being cut down in what amounts to irreparable damage for the country. We will be very principled. I would like to encourage those who witness illegal logging to speak up: those who cover for others will be punished alongside those committing the crime," the PM stated.
According to BM.ge, the PM's decision will discourage illegal logging in Georgia and will not hinder lumber and plank export.
By Anna Zhvania
Source: BM.ge
30 July 2018 17:12