HUAWEI P20 Pro World Renowned Champion for High Quality Photos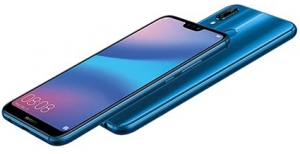 Today, almost everyone owns a smartphone. Many people do not even understand their phone's potential as producers try to create powerful mobile data- the smartphone market sees new models almost every day, with more powerful processors, increased RAM, better cameras and screen resolution.
According to expert estimates, this tendency has generated strong competition among companies and results in better products at better prices, data being the main driving force in the world market. And the world has recognized that the HUAWEI P20 Pro is the best choice for high quality photos, being the only smartphone with three main cameras of 40MP, 20MP and 8MP.
On the global market, the P20 Pro camera was rival to the OnePlus 6, LG G7 and Sony Xperia, compared in four categories: color, resolution, exposition and additional features.
Color when taking pictures in different lighting and situations. When compared to the photos taken by smartphones, the HUAWEI P20 Pro camera most accurately reflects real colors.
Resolution which shows in the vividness of the photograph. The photos of the P20 Pro and Sony Xperia were similar, but as the image grew, it clearly showed how detailed the details of the HUAWEI P20 Pro were. The same unusual result was shown by the P20 Pro in a dark room. According to experts, in photos taken by the HUAWEI P20 Pro, the details are clearly visible in any light, making the HUAWEI P20 Pro again the undisputed winner.
Additional features - One of the most important features in photos is night mode. This function is very good in the HUAWEI P20 Pro and so it again beat all other smartphones.
HUAWEI products and services are available in more than 170 countries and are used by a third of the world's population. According to 2015 data, the smartphone market is the third largest in the world. 16 Research and Development Centers operate in the US, Germany, Sweden, Russia, India and China. HUAWEI Consumer BG is one of the three business units in Huawei, one of the main destinations for smartphones, personal computers, tablets and smart services. HUAWEI's global network is based on 20 years' experience in telecommunications and serves innovative technologies for consumers worldwide.
By ADVERTORIAL
16 August 2018 18:13