Non-fulfillment of a Restraining Order Now Considered Crime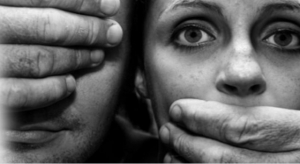 Deputy Minister of Internal Affairs Natia Mezvrishvili has announced that not fulfilling a restraining order in Georgia is now considered a crime and not simply an administrative offense. In the coming future, amendments will be added to the Law on Domestic Violence to ensure that nonfulfillment is not taken lightly.
In statements made by Mezvrishvili, the changes are already in the works. Drafts have been made for the amendments to the law. The guidelines of the restraining orders have been strengthened making it more difficult to make contact. In addition, offenders face more criminal responsibility for reoccurring domestic criminal activity. These new amendments are among the efforts being made to prevent domestic violence and give justice for those who have been affected by such crimes.
By Shirin Mahdavi
20 September 2018 16:01