Opposition Accuses Regulatory Commission of Censorship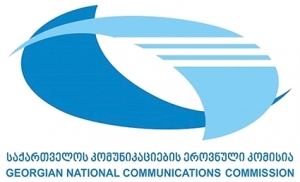 Georgia's opposition parties have criticized Georgia's National Communications Commission (GNCC) after it requested the removal of the opposition's pre-election videos about the presidential candidate Salome Zurabishvili, saying they were "inappropriate and insulting."
Zurabishvili is supported by the ruling Georgian Dream (GD) party, and the opposition believes that by restricting videos about her, the GD is trying to prevent society from seeing the reality.
The three videos depict Zurabishvili running away from reporters, making mistakes while talking in Georgian, and using inappropriate words and expressions.
The GNCC sent letters to all broadcasters, demanding the removal of the videos.
"The clips contain obscene content, regulated by Paragraph 4 of Article 54 of the Broadcasting Act, which prohibits pornography and violation of human dignity. The clips are considered indecent," the GNCC stated, adding that if the TV stations to not obey their demands, they will be fined.
The United Opposition, which has their own presidential candidate, held a briefing to say that the advertisements were not inappropriate as they depict the reality.
"The videos show Zurabishvili speaking and using the words herself. We only showed this and nothing more…The decision of the GNCC means that the GD majority is doing their best to help Zurabishvili win," Giorgi Vashadze, Chair of the New Georgia party stated, calling on the authorities not to prevent them from carrying out their pre-election campaign.
The European Georgia opposition also held a press-conference, accusing the GNCC of breaking the law. The party says it is censorship when they ask to remove only the videos where Zurabishvili is portrayed in a negative context.
"The GNCC is a tool in the hands of the ruling party, in order to help them accomplish their political aims and make Zurabishvili President…This is political censorship," Giga Bokeria, member of European Georgia, stressed.
"Any broadcaster which obeys this absurd decision of the commission will restrict free political speech and become a supporter of Zurabishvili's election campaign," he added.
Member of the GD majority, David Matikashvili, says he agrees with the decision of the Regulatory Commission. Matikashvili believes that the opposition parties are trying to discredit Zurabishvili, which, according to him, is wrong.
"Salome Zurabishvili is the target of a black PR campaign... They [the opposition] want to take the presidential election in a destructive direction," he stated.
Kakha Bekauri, the chairman of the Georgian National Communications Commission, said that the GNCC had demanded the withdrawal of several political advertisements from TV companies due to "unethicality."
He says the decision of the commission is not connected to politics.
"Three of the four political advertisements contain unethical expressions that are prohibited by Georgian legislation. This is a political advertisement, and according to the Law on Broadcasting, it is prohibited to launch inappropriate advertising. That is why we said that these advertisements cannot be broadcasted anymore," said Bekauri.
Rustavi 2 TV says they will not obey the decision of the GNCC and call on the other broadcasters not to remove opposition's advertisements.
"The Regulatory Commission exceeded their powers and tries to impose censorship. This is why we will continue to show videos," Nika Gvaramia, Director General of Rustavi 2 TV station, stressed.
By Thea Morrison
27 September 2018 21:28