Airport Passenger Traffic up by 23%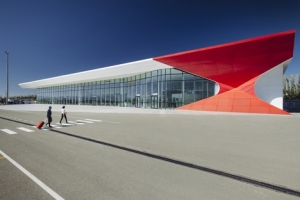 The Georgian Civil Aviation Agency has reported an increase in passenger traffic at Georgia's three international airports from January to October 2018, up by 23% in comparison to 2017.
The statement covers passenger traffic at Georgia's three main airports: Tbilisi Shota Rustaveli International Airport, Batumi International Airport, and Kutaisi David Aghmashenebeli International Airport.
Serving 512,386 passengers, Kutaisi International Airport saw the biggest increase at 39%, most likely due to the introduction of budget airline Wizz Air who fly to and from popular destinations such as Berlin and London.
With 3,286,344 passengers, Tbilisi International Airport saw a 21% increase, whereas Batumi International Airport had a 19% increase, serving 555,693 passengers.
The increase is unsurprising given the rising popularity of Georgia among foreign holiday-makers. More than 8 million tourists visited Georgia this year, an increase of 27.9% compared to the previous year. Georgia has become the fourth fastest growing tourist destination in the world in terms of year-over-year percentage increase of visitors.
08 November 2018 14:59