10 Little Known Facts about the Ex-Minister of Culture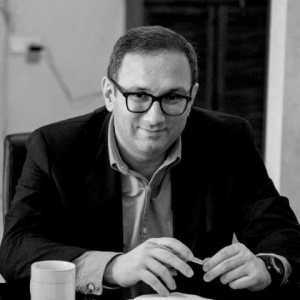 Nika Rurua, the ex-Minister of Culture and founder of public movement "Iveria" reveals 10 facts from his life that are not known by the wider public.
1. He is a degree-carrying music teacher.
2. While in the US he worked as a laborer.
3. He is a degree-carrying TV producer but, but has not worked in the TV field as yet.
4. In the United States, Nika Rurua pursued a degree of Jurisprudence (Juris Doctorate).
5. Rurua has played in various scenes in popular Georgian films "Iko Shashvi Mgalobeli", "Udzinarta Mze" and "Garsevani".
6. The former Culture Minister has personally met with someone who knew Soviet dictator Joseph Stalin.
7. Nika Rurua was an author of the initiative to dismantle Stalin's statue in Gori. He was the first to announce the news to the Georgian public.
8. The initiative of opening a Soviet Occupation Museum in Tbilisi belongs to Nika Rurua. He is a participant in arranging expositions in the museum.
9. He was awarded the "Gorgasali Award" for participating in the war of Abkhazia.
10. Nika Rurua lost his first child, Keti, who would now be 20 years old.
Translated and published with the permission of Mr Rurua and venue.ge
26 September 2015 11:30