Two Georgian Citizens Arrested For Racial Attacks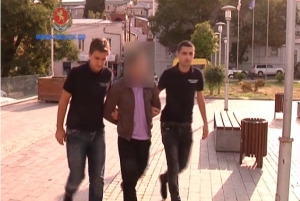 Two Georgians have been charged for alleged racial attacks on Nigerians in Georgia's capital city Tbilisi.

Yesterday, Officers arrested Levan A. (20) and one juvenile Irakli E. (16), for verbally and physically assaulting two Nigerian citizens in the city center.
Soon after the attack the offenders fled the scene.

The two men were part of a group that called themselves 'Bergman' who allegedly carried out the assaults on September 19.

An investigation is underway into the incidents although it has already been indicated that the accused have both pleaded guilty to the offences.
29 September 2015 14:02