Measles Cases up in Georgia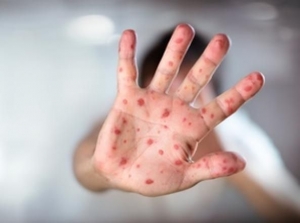 Director at the National Center for Disease Control (NCDC) and Public Health, Amiran Gamkrelidze, has stated that measles cases are up in Georgia.
"A total of 312 cases of measles were reported in Georgia from January 1 through January 16," he stated.
He added that the Kakheti, Imereti and Samegrelo regions are the most affected regions by the spread of measles.
"56% of the infected persons are aged from 20 to 40. The only way to prevent measles is vaccination. All parents have to check the vaccination history and vaccinate unvaccinated children against measles. The vaccination is funded by the government and free for everybody," he stated.
Measles is a highly contagious infection caused by the measles virus. It is an airborne disease which spreads easily via air and also through saliva or nasal secretions. Nine out of ten people who are not immune and share living space with an infected person will catch it.

Initial signs and symptoms typically include fever, often with a temperature higher than 40 °C (104.0 °F), cough, runny nose, and swollen eyes. Two or three days after the start of symptoms, small white spots may form inside the mouth, known as Koplik's spots. A red, flat rash which usually starts on the face and then spreads to the rest of the body typically begins three to five days after the symptoms are revealed. Symptoms usually develop 10–12 days after exposure to an infected person and last 7–10 days.
Complications occur in about 30% and may include diarrhea, blindness, inflammation of the brain, and pneumonia.
By Thea Morrison
17 January 2019 14:19