Travel by ID Cards Begins between Ukraine and Georgia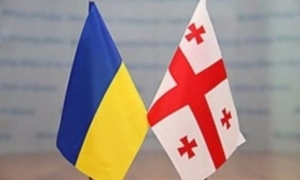 The initiative of the governments of Georgia and Ukraine for passport-free travel for their citizens between the two countries comes into force today, March 1. Starting today, all the citizens of Georgia and Ukraine have the opportunity to travel using only their ID cards and stay on the territory of either country for up to 90 days every year.
The agreement was made in 2018 and was signed by the prime ministers of the two countries, Mamuka Bakhtadze and Volodymyr Groysman, on October 8, 2018.
By Ketevan Kvaratskheliya
Image source: Front News International
01 March 2019 12:29