Vogue Lists Iago's Chinuri Number One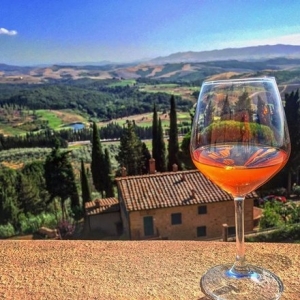 American Vogue said Georgian winemaker Iago Bitarishvili's wine tops the list of orange wines.
The article, written by Carson Demmond, is titled "Forget Red, White, and Rosé – Orange Wine Is What You Should Be Sipping This Fall."
Iago founded his winery in 2003, in Kartli, central Georgia. He produces about 2,500 bottles per year.
The wines are fermented in a qvevri, a large underground clay container, into his signature wine, Chinuri.
"It's a tradition that is still very much alive in Eastern Europe, like in Georgia, where Lepeltier recently traveled to study up on the technique, and has slowly but surely migrated west and even into the New World, with several prominent wineries in California now practicing skin-fermentation." Vogue's article reads.
Photo: Courtesy of Sergio C. Bindel Jr. / @surge_jr
08 October 2015 18:39