Azzedine Alaia's Debut Fragrance Now on Georgian Market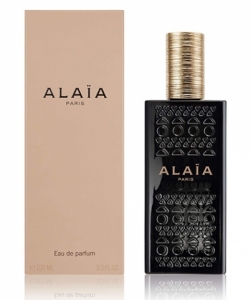 Hundreds of perfumes are released each year, but only a few of are awaited so eagerly and for so long with such a level of anticipation. Azzedine Alaпa is known for his perfectionism and his strong ties to freedom from which he never compromises, to the degree that he is known to hold fashion shows only when he has something to show. Now I am holding the heavy glass flacon in my hand and admiring it in all its glory.
The gorgeous black bottle is embossed with a pattern of one of Alaпa's laser-cut designs and it is completed in its gold & black luxuriousness by a gold cap. The composition is signed by perfumer Marie Salamagne. 
It opens as a fresh spicy fragrance. You'll find the steaming blend of water and chalk mostly in the top notes, which read as a special effect more than as individual notes — on skin, it's fresh, airy, mineral, peppery, and warm all at once.
The heart of the scent has a transparent floral character and yet smells like no flower in nature, and the base is likewise abstract- musky ambery woods, warmish but not at all heavy, with a slight but lingering mineral undertone. It was the desire of Alaпa to blend all into a sensual, lightly smoky and musky, slightly powdery direction which is very pleasant and unique. 
Alaпa Eau de Parfum screams luxury, confidence, intimacy and sophistication.
Alaпa's Eau de Parfum is now available in Georgia at Ici Paris stores in 30, 50 and 100 ml.
08 October 2015 21:05