New Railway to Kutaisi International Airport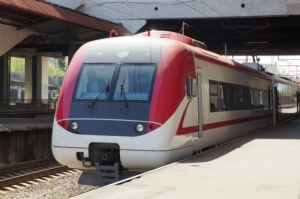 Georgia's second largest airport, located in Kutaisi, will soon be connected with other parts of Georgia by railway.
Georgia's Prime Minister Irakli Garibashvili approved the initiative.
The Georgian railway is developing a plan on how to serve passengers in Kutaisi Airport.
It is one of three international airports currently operational in Georgia, along with Tbilisi International Airport and Batumi International Airport in Adjara at the Black Sea coast.
The Kutaisi Airport is known for facilitating cheap international flights to other Eastern European countries.
09 October 2015 11:17