Tbilisi Zoo Launches Crowdfunder to Protect Deer Population in Georgia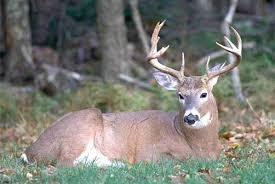 Tbilisi Zoo has launched a crowdfunding campaign in an attempt to save endangered deer species in Georgia.
The Caucasian red deer, bezoar goat and West Caucasian tur are threatened species in Georgia. Conservationists fear that they could become extinct if nothing is done to protect them.
The fundraising effort, run in collaboration with the German Society for International Cooperation, aims to raise additional funds to restore the red deer population.
The number of deers in Georgia has dramatically decreased over the past decades. In 1989, official data listed 1,400 deers in Lagodekhi National Park. Only a decade later, the number of deers was just 70.
Visitors can donate to the crowdfunder via the Zoo's website.
By Amy Jones
Photo source - Concord Travel Georgia
01 April 2019 19:57