EU Provide €1.1 Million Support for Labour Improvement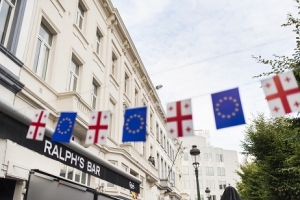 The European Union (EU) has launched a new €1.1 million project for the capacity building for the Employment Support Services (ESS) in Georgia.
The new twinning project is set to provide a complex institutional and capacity building to empower the ESS and the Ministry of Labour, Health and Social Affairs of Georgia in order to deliver well-targeted, high quality, gender sensitive and cost-effective services to job seekers.
According to the Delegation of the EU in Georgia, over the next 18 months experts and specialists from Slovakia, the Czech Republic, Hungary and Georgia will work together to increase the capacity of the social service agency of Georgia (SSA) in key areas including training, employment services for job seekers and employers and promoting entrepreneurship.
The project will also contribute to establishing a well-functioning Labour Market Information System and a fully-functional customer system for the ESS, known locally in Georgia as Worknet.
The EU Delegation to Georgia emphasized that the outcome of the project will also help meet the obligations from the Association Agreement between the EU and the government of Georgia, which include the establishment of the functionalities of a modern EU-style Public Employment Service in the country, hoping to bridge the gap between employers and job-seekers.
The project is being implemented with help from the Slovakian Miistry of Labour, Social Affairs and Family, the Hungarian Ministry of National Economy, State Secretariat for Vocational Training and Labour Market and the Labour office of the Czech Republic.
12 October 2015 07:15