NDI Survey: Georgians Worry About Living Conditions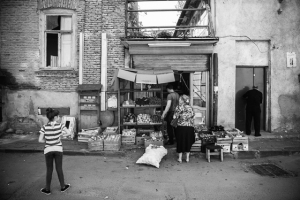 In a nationwide poll released by the National Democratic Institute (NDI) and CRRC Georgia, living conditions did not improve, and have possibly worsened, over the past year, respondents said.
The survey revealed improving roads, water and gas delivery, and eliminating pollution were among the top priorities.
"As previous polls have shown, Georgians are concerned about employment, living conditions, and the economic growth of their communities and would like to see improvements in basic infrastructure and a cleaner environment." Laura Thornton, NDI's Georgia Director, said.
Although respondents mentioned minimal contact with their local governments, public services are regarded as competent and respectful.
''Across the country, there is minimal communication between citizens and their elected representatives but when such interaction takes place, citizens report positively. This presents important opportunities and incentives for local government officials to get out and talk to people more about what they are doing and to solicit public input.'' Thornton said.
Photo: Rasmus Jurkatam
12 October 2015 17:38