Study Abroad: Visit the International Education Fair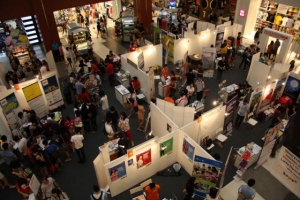 An international education fair organized by Edu-Guide.Ge will take place on October 25th in Tbilisi, at the Radisson Blu Iveria Hotel.
Visitors will have the opportunity to meet with representatives of foreign universities and international organizations, providing them with information on how to enroll, how to participate in competitions, and how to study abroad.
USA, Germany, Latvia, Greece, Azerbaijan, Lithuania, France, and Georgia, will be represented at the event.
Several organizations, AIESEC, ELL, Libra, ESN Tbilisi, Oxford House, and others, will be represented as well, offering information on their activities.
If you would like to attend, you can register here.
15 October 2015 16:48