Georgia to Export Cigars to China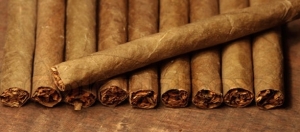 Tobacco company Imeri may export Adjara produced cigars to China this year, Tamaz Turmanidze, the company's director, said.
Chinese investors are visiting Georgia and meeting with representatives of the company.
"We were recently in China and brought our products, which they liked. Now they came here and we are talking about more specific issues," Turmanidze said.
The company is planning negotiations with Lithuania, Latvia, Estonia, Poland, Kazakhstan and Belarus, as well.
Imeri produces cigars and cigarillos in Adjara, a western region in Georgia. They also produce 6 varieties of lane tobacco, 60 types of cigar related accessories such as ashtrays, cigar boxes, and tobacco pipes.
The company is capable of producing 2000 cigars a year. Minced and well dried lane tobacco is distributed in 25 gram packages.
Georgian cigars cost between 1.30 GEL and 32 GEL. Lane tobacco distribution price is 2.20 GEL.
Materials are mainly local and Indonesian tobacco. The company receives local tobacco from Adjara, as well as other regions.
Imeri was founded in 2007 with a startup cost of $120,000. The company also received an agro credit totaling $40,000.
Currently the company employees 45 people.
Ana Akhalaia
17 October 2015 18:21