TBC Bank Launches Innovative Mortgage Center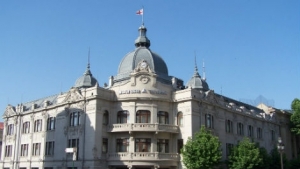 TBC Bank, one of the leading banks in Georgia, announced the launch of its Mortgage Center, which it hopes will introduce an innovative approach to buying real estate in Georgia.
The Mortgage Center will combine expert advice with beneficial terms on mortgage loans. The Bank's consultants will arrange site visits, support loan application procedures and facilitate additional logistics necessary for the customer's final purchases.
The Mortgage Center has partnered with more than 50 providers in major Georgian cities. TBC Bank Status clients will have special benefits, including bundled real estate products, special discounts and exclusive financial services.
Vakhtang Butskhrikidze, Chief Executive Officer of TBC Bank stated "We are very pleased to announce the launch of our Mortgage Center, which we believe will deliver a truly outstanding customer experience. This innovative offering will enhance our leadership position in both mortgage lending and private banking, given its appeal to high net worth and affluent clients."
The Georgian mortgage market is significantly underpenetrated with high long-term growth potential, according to NBG data. The Georgian banking sector mortgage portfolio only reached $850 million as of the end of 2014. TBC Bank is a leading lender to Georgian Home owners.
20 October 2015 15:12