TSU Students Demand Resignation of Rector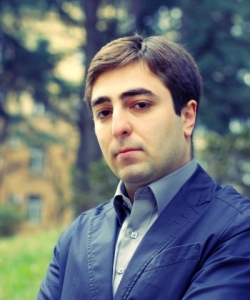 Students of the Tbilisi Ivane Javakhishvili State University (TSU) are demanding the resignation of Rector Vladimer Papava and have given him until 10pm tonight before they launch a hunger strike. The students claim that there are many problems, including infrastructure disorders, which the Rector is failing to resolve. They allege there is a bureaucratic machine that hampers the rapid development of the university. Georgia Today spoke to Nikoloz Metreveli, the Head of the Free Students Union, about the situation.
Q: Do the students in the group demanding the resignation of Rector Academician Lado Papava, represent the majority of TSU students?
A: I can say that the group protesting the rector does not represent the interests of all TSU students. Otherwise, why would they need to invite supporters from Ilia University's self-governing department?
As the Head of the Free Students Union, it is one of my main responsibilities to establish systematic relations with different faculty students within our university. It is unacceptable to most students the form and motivation of the current protest being driven by the present self-governing group. However, there are many problems inside the university which we continue to observe. Also, I would like to mention that in this regard the rector of the University has never had any communication problems with his students.
Q: The rector states that he to some extent shares the students' demands.
A: Naturally, part of the request is legitimate, and finding a solution to these problems is the primary goal of the rector from the first day of his work as rector. Yet the allegations of a deliberate action to prevent progress are either absurd or serve the personal interests of the students in the protest group.
Q: It was suggested that the protest could be supported by other parties and some politicians.
A: This group of students under the previous government represented the "United National Movement" stronghold. Other youth organizations, together with the "Union of Free Students" systematically protested their demands. One thing I can say clearly, the politicization of the university must not be allowed. Our country has firmly taken a path towards the European Union, from which a large contribution comes to the Tbilisi State University.
22 October 2015 22:40