Apple gains Official Representation in Georgia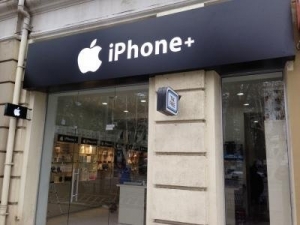 Apple will gain an official representation in Georgia in November 2015. However only informal market dealers have been represented so far despite the issue being discussed for a long time before this decision was made.
iPhone and Apple will receive their official representation status in November. Negotiations with representatives of the American company have just been completed with only a few details left to be clarified.
"The Advantage of an official representation is a guarantee. When there is no official representation in the country you have to resort to nearby countries. The guarantee issue is very problematic in this country [Georgia] and this will be an official guarantee," Company Manager Nuki Sikharulidze stated.
According to Sikharulidze, the company is trying its best to see that product prices would not be influenced by this new advantage. In recent years customers have complained regarding unlicensed Apple products that have been sold in Georgia.
The electronics company, Apple Computer, announced that the former Soviet republic of Georgia was a paradise for resellers of unofficial products from world famous brands.
Ana Akhalaia
23 October 2015 17:25