All Night Reading at Santa Esperanza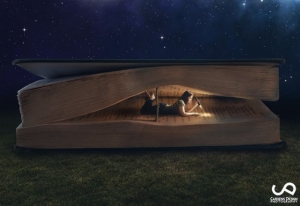 Santa Esperanza bookshop gives readers the opportunity to stay and read at their bookshop all night long at their "24 hours Reading" event on October 30th.
Levan Loria will present his book at 6:30 p.m., and Harry Potter costumes will be shown and discussed after 9:00 p.m. Other activities are planned as well.
Don't miss the day and enjoy reading or purchasing your favorite books.
Santa Esperanza was founded in 2005. From 2006 on it has been selling products from well-known publishing houses such as Phaidon, Laurence King, teNeues, Flammarion, Skira. You can also buy online at Santa Espernaza.
Nina Ioseliani
26 October 2015 20:37