Gvaramia's "Main Channel" Gets General Broadcaster License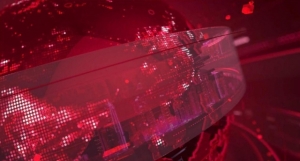 The Georgian National Communications Commission (GNCC) granted the license of general broadcaster to the newly established TV Channel, "the Main Channel" ("Mtavari Arkhi" in Georgian), founded by the former Director-general of the Rustavi 2 TV Company Nika Gvaramia.
The representatives of Main Channel applied to the Georgian National Communications Commission on August 26 for modifying broadcasting authorization.
"The Commission has studied the documentation submitted by the company, which fully complies with the requirements of the law, and registered the channel as the private general broadcaster in the Registry. The Channel will start broadcasting on September 9. The "Main Channel" is obliged to support the law on broadcasting, including the Commission's resolutions, decisions and all authorization requirements", reads the information released by the GNCC.
After being dismissed from the post of Director-general of Rustavi 2 by the current owner of the channel, Kibar Khalvashi, due to the conflict of interests, the former Director-General of Rustavi 2 Nika Gvaramia informed media about the founding of a new TV channel named 'Mtavari Arkhi' (Main Channel).
Gvaramia also published a public registry document which shows how the ownership of the TV Company is shared: 51% of the channel is owned by Nika Gvaramia and 49% by Kakhaber Anjaparidze.
Gvaramia serves as the Director-General of the channel, Irakli Nizharadze is Financial Director, while the former lawyers of Rustavi 2: Dimitri Sadzaglishvili and Tamta Muradashvili are mentioned as Directors in the document.
Photo: Mtavari Arkhi/Facebook
Related Story: Gvaramia Presents Logo and Slogan of a New TV Channel
By Ana Dumbadze
05 September 2019 16:00