Coronavirus: Georgia Suspends Flights with China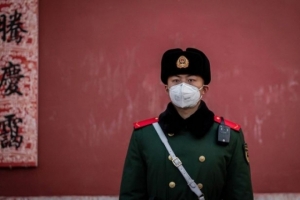 Georgia has temporarily suspended flights with China due to the growing risk of the coronavirus (2019-nCoV) transmission and spreading around the world.
The import of any type of animal from China has likewise been restricted. The decision will stay in effect until China is declared free of coronavirus by the World Health Organization (WHO) and the World Organization for Animal Health (OIE), reports the Ministry of Environment Protection and Agriculture of Georgia.
Many other countries are likewise warning against travel to China, and some have already begun to evacuate their citizens from Wuhan.
On December 31, 2019, Chinese authorities informed the WHO of an outbreak of a pneumonia-like virus in Wuhan. Since then, the number of confirmed cases has increased exponentially, and infections have been reported worldwide, all this despite China trying to stymie the crisis by putting millions of its citizens on lockdown along with other measures. Failure to stop the virus in China could see the virus spread in a sustained way around the world.
The panic is escalating on a global scale as the death toll climbs to 132 persons and the number of confirmed cases tops 6056.
The number of known cases of the new virus rose by nearly a third overnight Monday. Around a hundred cases have been reported worldwide, with the most (14) detected in Thailand, a favorite destination for Chinese tourists. Countries with colder climates are more at risk for future spread, as coronaviruses thrive better in cold environments. Three new cases were reported in Germany on Tuesday, including what is believed to be the first human-to-human transmission of the virus in Europe.
The disease is believed to have originated in a seafood market in the Chinese central city of Wuhan. Experts say symptoms can be hard to detect; most of those who died from the virus had underlying health conditions such as weakened immune systems, hypertension, diabetes or cardiovascular disease. Yet there is still a lot to be learned about the virus' origins, clinical features and potential threats.
WHO continues to monitor the situation thoroughly and- together with its partners- is ready to provide technical support to China to investigate and respond to the outbreak. "More comprehensive information is required to understand the current status and epidemiology of the outbreak, and the clinical picture. Further investigations are to be conducted to determine the source, modes of transmission, extent of infection and countermeasures implemented", reads the WHO statement.
By Elene Dzebisashvili
29 January 2020 13:30