AtlasGlobal Offers Special Winter Deal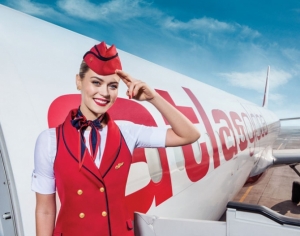 AtlasGlobal, a Turkey based airline, is offering its commuters a winter discount.

The promotion offers 300,000 seats at knockdown prices.

Passengers, who purchase tickets before November 20th, will be eligible for special deals until March 26th, 2016.

Tickets from Tbilisi to Istanbul will cost €109, Amsterdam €220, Dusseldorf €240, Paris €247, and London €344.

"AtlasGlobal's Winter Promotion provides the perfect opportunity to experience the difference of flying with AtlasGlobal's Ekonomi Plus and Business Class services," the airline company stated.
16 November 2015 18:46