Sixteenth Annual Tbilisi International Film Festival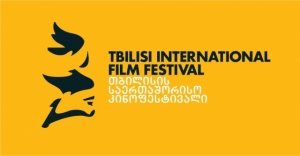 The 16th annual Tbilisi International Film Festival will be held from November 30th to December 6th.
The festival already lists 118 films which will be presented this year. The event will be opened by Levan Tutberidze's film, Moira.
The film festival was first held in 2000 within a larger art festival which had numerous supporters and sponsors.
Meetings of professionals in the cinema community, workshops, master classes, retrospectives and other industrial events, give motivation to young cinematographers and encourage them to develop their talent and artistic vision.
The film festival hosts famous directors, actors, and producers every year.
The festival will close with the screening of God of Happiness, by Dito Tsintsadze.
The program can be viewed here:
http://tbilisifilmfestival.ge/index.php?lang=2&page=menu&type=1&obj_id=354
Nina Ioseliani
19 November 2015 20:16