Ten Million to Be Invested in Western Georgia Power Plant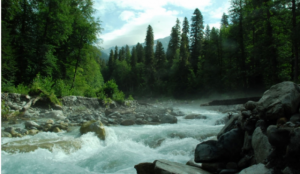 Khani Hydropower Plant 7 will be built in Imereti, a western region of Georgia, funded by a $10.56 million investment.
The hydropower plant will be built by SanaLia Ltd., which gained the rights after studying the technical and economic sides of construction.
Based on the application issued by SVS-Georgia Ltd., the Ministry of Energy declared their interest regarding the research, construction, and ownership of the hydropower plant, which will be built on the Khanistskali River in Imereti.
Khani HPP 7 will be able to produce 6.4 MW and the annual output will be 48.1 mln KWh meters.
19 November 2015 23:52