IMF: Georgian Gov't Will Provide Unemployment Subsidy to Those Who Lost Jobs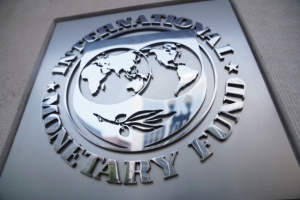 The International Monetary Fund (IMF) has established an online policy tracker that summarizes the key economic responses that governments around the globe are taking to limit the damaging human and economic impact of the coronavirus pandemic. Georgia is one of the 193 economies included in the IMF policy tracker.

IMF's policy tracker summarizes the measures that the government has taken to tackle the spread of the virus and highlights key fiscal, monetary and macro-financial, exchange rate and balance of payments policy responses.

"Georgia has reported 196 active positive COVID-19 cases and 3 deaths as of April 13, 2020. The government has declared a national state of emergency and adopted containment measures, including social distancing, the lockdown of high-risk districts, closure of border crossing, travel ban for foreign visitors, quarantine for nationals returning to Georgia, closure of shops (other than groceries and gas stations) and schools. Intercity and intracity public transport movement are prohibited. A mandatory curfew is in place, requiring the population to remain indoors from 21:00 to 06:00. All individuals must carry an identity document when outside of their dwelling (on foot or otherwise). Stricter restrictions on movement are in place for individuals aged 70 and above. Other forms of economic activity, including tourism, has come to a standstill. Tighter financial conditions have resulted in portfolio outflows from domestic government securities. The Georgian Lari has depreciated by 14 percent vis-à-vis the dollar since March 6th," reads the policy tracker.
The IMF reports Georgia's key approaches to fiscal policy.
"The government announced a GEL 2 bn (4 percent of GDP) support package on April 1 (which enhanced the GEL 1 billion package announced on March 13). The initial package included the suspension of property and income taxes for the tourism sector until November 2020, provision of interest subsidy to small and medium-sized hotels, increase in credit guarantee scheme, acceleration of VAT refunds, and higher capital spending. The initiative also includes government payments for gas, electricity, water and cleaning bills for poor segments of the population. Additional funds will be directed to health spending including lab testing and quarantine expenditures as well as increased costs associated with hospitalization, medical treatment, and medical supplies. Unemployment subsidy will be provided to those who lost jobs due to the recent developments at the amount of GEL 150 per month per person for 6 months. This will be directed to those employees who used to pay the income tax and stopped it, as the businesses were closed.
Those businesses that retain employees will also get a subsidy; The government will provide a subsidy for imports of 9 basic commodities (incl flour, wheat, pasta, rice, oil, sugar, milk powder, beans, buckwheat) and will also create a stockpile of these commodities," the IMF reports.
Monetary and macro-financial policies are also underlined.
"The National Bank of Georgia (NBG) announced measures to support capital and liquidity in the banking sector. Banks have been asked to evaluate the quality of the loan portfolio; on-site inspections have been suspended, and a moratorium on fines was introduced where a breach emerged due to the crisis. The NBG kept its policy rate steady in its March MPC meeting as the nominal effective depreciation would impact inflation dynamics. The NBG has closed office operations of currency exchange booths and other payment service providers, among others," reads the publication.
How the NBG has prevented the disorderly depreciation of the Georgian currency is highlighted under the "Exchange rate and balance of payments."
"NBG has sold $100 million in three interventions in the foreign exchange market, to prevent disorderly depreciation," the IMF writes.

By Nini Dakhundaridze

Image source: Investopedia
13 April 2020 23:04