New Pharmaceutical Company Ynnovas Opens in Georgia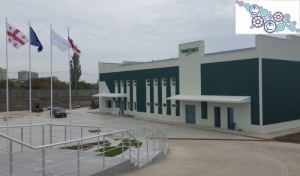 High-tech pharmaceutical company Ynnovas opened in Tbilisi, with help from the state program Invest in Georgia and financial support from the Enterprise Georgia segment of the Ministry of Economy and Sustainable Development.
Ynnovas is the first company on the market that will use Georgian medicinal flora and carry out the extraction, manufacture, production and export of pharmaceutical products. After processing around 40 kinds of plants, about 60 types of active substances will be released, which could be widely used in pharmacy, perfume and the hygiene industry.
Ynnovas will support family recipes in order to establish itself in the pharmaceutical industry.
The investment cost around $9 million. The company will employ between 50 and 140 people and, seasonally, 1000 people will be involved in the extraction process of raw plant materials in the region. According to the company this number may increase to 2000 depending on the seasons and plant varieties required.
90% of company production will be export-orientated. Ynnovas will carry out production with help of international standards and is already preparing for the GMP/ HASP/ ISO certification.
As part of the Invest in Georgia program, 123 projects have been funded and around 350million GEL is being invested for the implementation for the development of Georgian production.
25 November 2015 16:11