Diplomatic Missions of Georgia Aid over 10,000 Citizens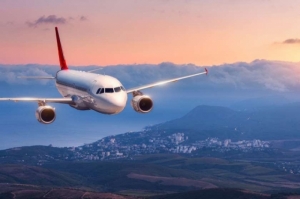 Diplomatic missions of Georgia, under the supervision of the Coordination Council of Georgia, and in collaboration with the Ministry of Foreign Affairs, continue to aid Georgian citizens overseas concerning the customary pandemic measures.
As the Ministry of Foreign Affairs reported, as of April 29, the diplomatic missions of Georgia had afforded assistance to 17,072 citizens, while 8,563 citizens were brought back to their homeland by special flights arranged by the Coordinating Council.
"In order to effectively organize the gradual return of citizens to the homeland, citizens must fill in a special electronic application, which is published on the website of the Ministry and on the websites of Georgian diplomatic missions. The relevant decision is made after the information provided in the application is processed," reads the report by MFA.
The following special flights are reserved for the near future: April 30 - Madrid-Tbilisi; May 1 - Vienna-Tbilisi; May 2 - Prague-Batumi; May 5 - Athens-Tbilisi; May 7 - Amsterdam-Tbilisi; May 9 - Berlin-Tbilisi.
29 April 2020 16:51