WISSOL Group wins at Business Rating Awards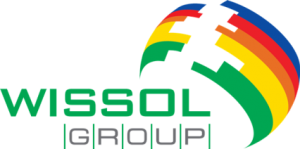 The WISSOL Group has become Company of the Year at the 16th edition of the Business Ratings Awards held by the Georgian Times and public opinion and marketing research company GORBI (Georgian Opinion Research Business International.)
WISSOL was awarded with the Grand Prix – the national business award which consists of a handmade and exclusive composition of the Bolnian Cross.
WISSOL Petroleum Georgia General Director Vasil Khorava were awarded with a gold badge with a cross and certificates in the following categories: Public Image and Reputation, Highest Quality of Products and Services, High-tech Service Products and Corporate Social Responsibility.
WISSOL Groups subsidiary Smart, one of the largest supermarket chains in Georgia, and its General Director Soso Pkhakadze were awarded with prizes in the following categories: Highest Quality of Products and Services, the Most Successful Brand in Supermarket Sector and User's Choice.
"This is a very large payment [encouragement] for the WISSOL group to do more good work and take on more interesting projects. Our one goal is that our country is strong and developed and the WISSOL group wants to contribute to building the economy." Pkhakadze commented.
RUSTAVI AZOT and General Director Levan Burdiladze were awarded prizes in: New Export Markets, Innovative Cutting-edge technologies and Social Responsibility.
"These companies are the backbone of the Georgian economy. We promote these companies in order for them to do more good work and be appreciated. They employ people and bring money into the budget. They need this kind of support from us," Malkhaz Gulashvili, project organizer and President of the Georgian Times Media Holding stated.
A list of companies that bring more than 1 million GEL into the Georgian economy was revealed and the top 30 companies were given awards out of all 60 competitors.
Ana Akhalaia
27 November 2015 17:53