Carrefour Continues Digital Expansion: Products Now Available on Wolt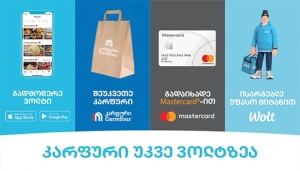 Carrefour, operated in Georgia by Majid Al Futtaim, has underlined its commitment to creating convenient and seamless shopping experiences in line with today's fast-paced modern lifestyle with products now available on food-delivery platform Wolt. In these difficult times, Carrefour has actively worked to develop its digital direction and expand its delivery service.
Starting 6 November, customers in Tbilisi and Batumi will enjoy a wide assortment of more than 1000 products available for delivery including fresh fruits and vegetables, household items, and hygiene supplies. Moreover, the brand's e-payment partnership ensures that when shoppers pay using MasterCard, they will further enjoy free delivery service for entire month.
Carrefour's recent partnerships with Wolt and Mastercard are aimed at simplifying the lives of its customers and complementing its physical expansion of six newly opened stores across the country in Batumi, Gori, Zugdidi and the capital, Tbilisi. The combined physical and digital expansion once again underlines Carrefour's commitment to the local economy, and the brand's sincere wish to contribute to the employment and well-being of the communities it serves.
Christophe Orcet, Country Manager of Carrefour Georgia at Majid Al Futtaim Retail: "At Carrefour, we aim to serve our customers and communities by offering the very best service delivery possible. To that end, everything we do is guided by our commitment to value, quality and choice: these three factors being fundamental to our customers' happiness. Today, especially in the wake of the coronavirus, more customers are turning to online shopping in search of greater convenience and safety. This is why we have enhanced our platforms by building partnerships with reliable and efficient brands such as Wolt and MasterCard to ensure our customers have as seamless a shopping experience as possible. We are wholly committed to offering the people and communities we serve access to quality products at the best prices. The growth of our product range, in addition to our expanded network, is fully geared towards realizing this commitment."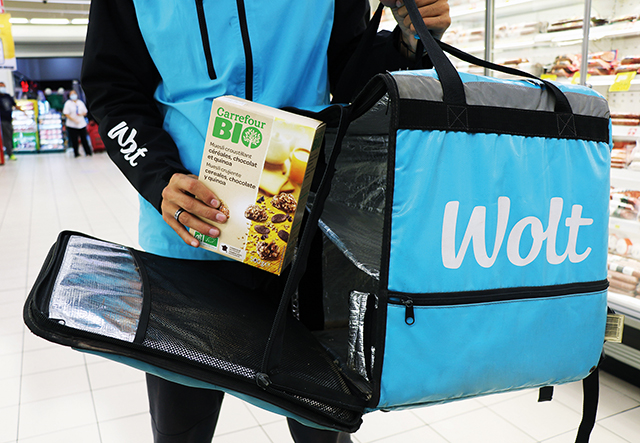 With 31 local stores now in operation throughout the country, Carrefour continues to provide its customers with more access to fresh and healthy products at affordable prices.
In the coming month, Carrefour plans to open five additional stores complemented by a strong technological backbone to be as close as possible to its customers, satisfy their needs and offer the best value. This is at the very heart and core of the brand's mission, vision and values; it is what sets it apart and distinguished it as a truly community-minded and customer-focused one. Ultimately, be it with its expansion or its focus on quality, the brand simply wants to reward its loyal Georgian customers and communities; creating great moments for everyone, every day.
05 November 2020 17:13