Georgia to Host Wine Tourism Conference in 2016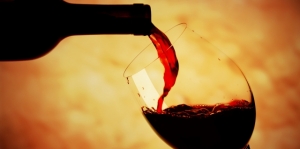 Georgia will host a global conference on wine tourism next year. The Ministry of Economy and Sustainable Development of Georgia along with the National Administration of Tourism have presented their plans for the development of wine tourism in 2016.
The meeting was attended by representatives from Sommelier society as well as the sector of tourism and wine and the National Administration of Tourism. The meetings will continue in the future as well before a final plan is created.
The first global conference will take place in Georgia, on September 7-9th. It has been organized by World's Tourism. The head of the National Tourism Administration, Giorgi Chogovadze, and the current Secretary-General of the United Nations' World Tourism Organization, Taleb Rifai, launched an exhibition on the future global conference a month ago in London.
Nina Ioseliani
11 December 2015 18:50