IRI Releases Georgia Technical Election Assessment Mission Interim Report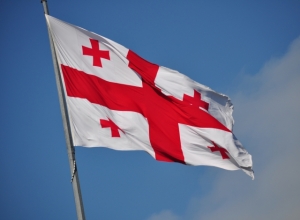 The International Republican Institute (IRI) today released the interim report of its Technical Election Assessment Mission (TEAM) in Georgia, analyzing the country's October 31, 2020 parliamentary elections and offering recommendations for the November 21 runoff.
"Georgia's elections ultimately fell short of the standards set by the country's new constitutional and electoral reforms and dampened citizens' faith in electoral institutions" said IRI Regional Director for Eurasia Stephen Nix. "It is critical that the new government enhance the integrity of future elections and address the shortcomings of October's electoral process before this month's run-off."
Although Georgia's elections were held according to the country's laws and in a peaceful environment, irregularities before and on Election Day affected the integrity of the electoral process. Observers' concerns included the alleged misuse of state administrative resources, voter intimidation, vote buying, the manipulation of precinct-level summary protocols and a results management process that failed to meet international standards.
With runoff elections scheduled for November 21, and a multi-party dialogue underway between the nine elected parties, the assessment mission's report provides recommendations to Georgia's government, political actors, civil society and the media with the aim of improving the credibility of future elections.
17 November 2020 12:49