Economy Minister: Georgia Plans to Allow Int'l Flights from February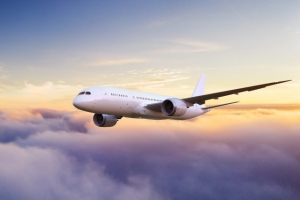 "Georgia plans to lift all the restrictions on international flights from February," acting Georgian Minister of Economy Natia Turnava announced on Monday.
She made the corresponding statement while presenting the 2020 activity report of the Ministry of Economy, noting that the positive trends in economic activity are observed as a result of anti-crisis assistance.
At the same time, she pointed out that despite the pandemic, the Ministry continues to operate successfully, and implementation of its infrastructure projects have not been delayed by even a single day.
"The expansion program of Kutaisi and Batumi international airports is being completed. We plan to lift virtually all restrictions on international flights from February, and this upgraded infrastructure will serve both foreign guests and our citizens," she said.
By Ana Dumbadze
Image: GETTY Images
14 December 2020 17:14