Hestia – Hotel, Wine and View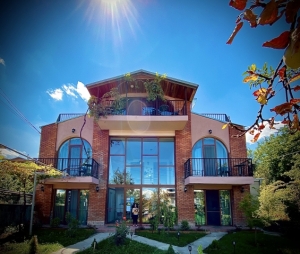 Hestia – Hotel, Wine and View is a concept hotel in Telavi, with a cozy, artsy design, offering a calm and relaxing vacation, a terrace with a stunning, panoramic view over the Alazani Valley and Caucasus mountain range, a tasty breakfast and delicious wine.
The hotel was opened on July 23rd 2020 and soon became popular despite the tough conditions of the pandemic. The owner believes that the success has come due to the unique concept of a home-like hotel. "I feel like many top hotels offer great services and amenities, however, they don't leave you with emotions; you don't feel the soul or character, and you know this is a temporary place for guests to stay. On the other hand, you have guesthouses. You may feel at home there, with lots of warmth and emotions, but the comfort level, services and especially, privacy, is often compromised. We wanted to create a place where you have home-like warmth and coziness nicely blended with hotel-like comfort and services," says owner Levan Samadashvili.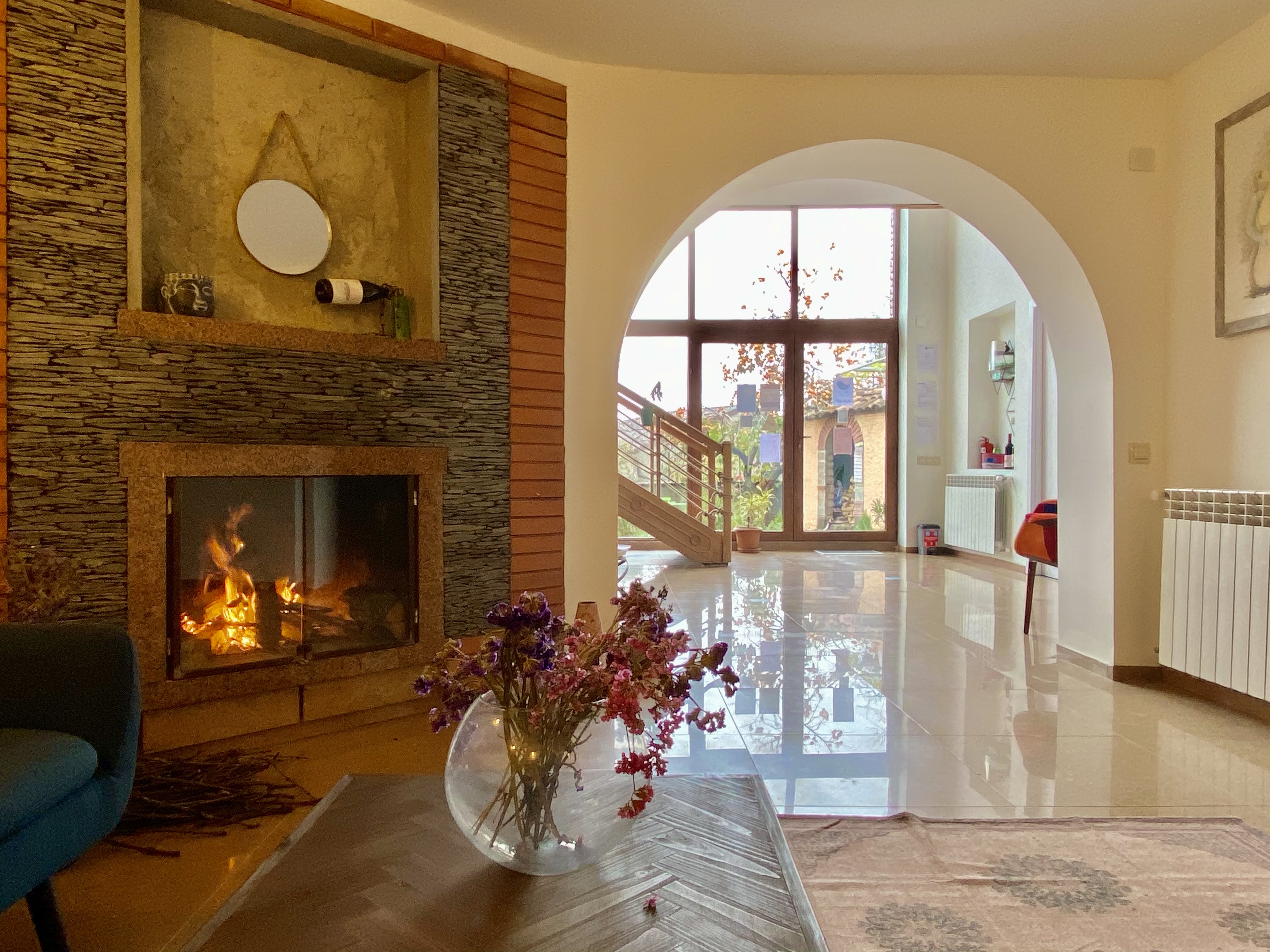 It is also interesting that the idea of starting a hotel business came spontaneously and is related to Levan's personal experiences in Kakheti, and Telavi especially. "In early childhood, I spent a lot of time in Telavi, staying with my grandparents. Some of my best childhood memories are associated with this place. Once I grew up and started on a busier path, all of my connections with Kakheti faded away for different reasons, and just memories remained. However, with the years, the feeling of a need to re-connect with Telavi grew stronger. And I thought it was important to let my daughter also experience life outside Tbilisi, understand how people live in the regions, play with the kids there, and enjoy these special vibes.
After buying the house, I soon realized it could be remodeled and become a home not only for my family, but also for guests who could appreciate art, warmth and coziness, Kakhetian hospitality, wine, and terrific views.
It feels extraordinarily fulfilling and special that I seem to have achieved both of my goals: my daughter is having a quality time in Telavi with her new friends, and the guests leave some fascinating comments on Booking.com or Airbnb giving us top scores."
As Levan explains, he did not have any business or hotel management experience, but an extensive traveling background in many countries, staying at different kinds of hotels and guesthouses.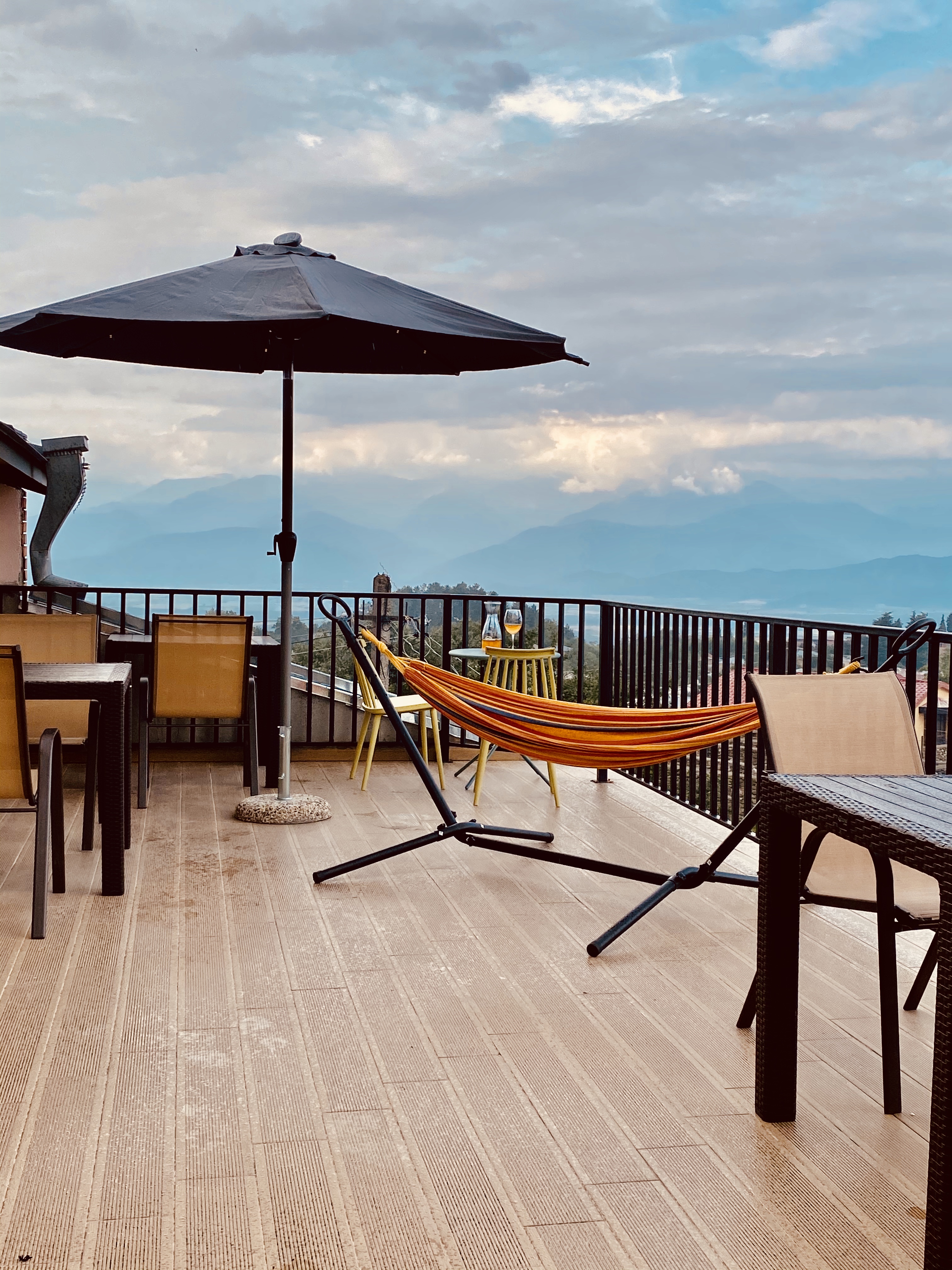 Hestia – Hotel, Wine and View has six rooms, and can comfortably host up to 20 guests. Currently, a standard double room prices start at GEL 100. The guests can use two large terraces with panoramic views in the summer, enjoy a fire-place in the winter, experience wine-tasting at the wine cellar and, from Spring 2021, enjoy a rooftop bar as well.
16 December 2020 11:03