Georgia Announces 6 Month Extension of Authorized Period of Stay to Foreigners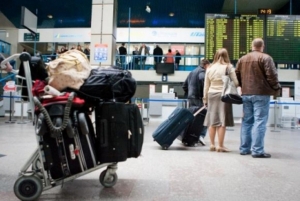 The Government of Georgia previously extended the period of exit for foreigners until December 31, 2020, and that date has now been extended to July 1, 2021.
Foreign citizens without a residency permit who were in the country legally on March 14, 2020, have been in the country for more than 365 days, and were not able to leave the country due to the closure of borders, may remain until July 1, 2021, with no penalty. More information is available here.
The above information was released by the US Embassy in Tbilisi.
"The US Embassy does not provide recommendations to US citizens on how to manage their personal immigration status in Georgia. However, out of an abundance of caution, US citizens should assume this date will not be extended further, and therefore start making appropriate arrangements now. One option may be to depart the country prior to July 1 and apply for permission to re-enter under an appropriate program offered by the Government of Georgia (for example, as a business traveler, remote worker, or student). Another option may be to pursue a residency permit. Please note, however, that the Embassy is currently unable to provide notarial services in connection with a residency permit application," reads the publication published by the Embassy.
Further, the Embassy released the following information in order to assist foreign citizens:
"Actions to Take:
By Ana Dumbadze
Read the full info here
Related Story: US Embassy Alert on Travel Requirements & Restrictions in Georgia for US Citizens
17 December 2020 12:36