Tbilisi Energy Not To Increase Gas Tariff for Commerical Customers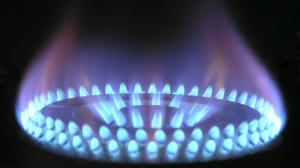 Tbilisi Energy gas supply company will not increase the cost of natural gas for commercial customers, acting Economy Minister Natia Turnava announced today.
She noted that the Ministry of Economy has communicated with Tbilisi Energy many times, and as a result of the agreement reached, the current tariff will not be increased by 0.24 tetri from January in Georgia, as it was previously announced.
"As far as we know, the commercial gas tariff will not be revised or changed at this stage," she stated.
Further, Davit Narmania, the Chairman of the Georgian National Energy and Water Supply Regulatory Commission (GNERC), told the Georgian Public Broadcaster that the consumer gas tariff would not change for the next two years.
"The gas price for the household sector was set a year ago, and no tariff revision is planned for the next two years," Narmania said.
By Ana Dumbadze
17 December 2020 15:49