Georgia Hosts the Country's First European Researchers' Night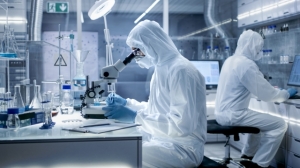 On November 27, Georgia, for the first time ever, joined the celebration of European Researchers' Night, an event that covers the European continent, bringing researchers closer to the public. Financed by the EU's Horizon 2020 Research and innovation program, in 2019, European Researchers' Night attracted 1.6 million visitors across more than 400 cities in Europe and beyond. The event has been taking place since 2005, and supports the popularization of science and innovations via large-scale events. It manifests how big an impact science has on citizens' daily lives, stimulating interest in research careers, particularly among young people.
This year, children, young people and families met researchers and discovered research, science and innovation through hands-on experiments, science shows, games, quizzes, competitions, exhibitions, and digital activities.
"Research, just like education, is an investment into the future and needs to be put at the heart of any blueprint for smart, sustainable and inclusive growth and jobs," said Sigrid Brettel, Head of Cooperation, EU Delegation to Georgia. "Georgia became an Associated Country to Horizon 2020 in April 2016, which opened up new prospects to Georgian scientists and researchers. By assisting in investments into human capital, we hope to contribute to further unlocking Georgia's economic potential. "Georgia should strive to make maximum use of the opportunities that Horizon 2020 and Europe offer; for the sake of economic growth and jobs, for the sake of getting its rightful place in the world economy; and for the sake of an even stronger EU-Georgia relationship in the future."
This year marked the first time of Georgia joining the European Researchers' Night celebrations. The participation was organized in the framework of the EU funded 'Science is the Captain' project, implemented by the Ministry of Education, Science, Culture and Sport of Georgia.
The project supports the development of science and research by making the public better aware of the positive impact science has on their daily lives as citizens, to encourage young students to choose a science/ research career, and to strengthen the image of a scientist in our society.
One of the events of this year's Georgian European Researchers' Night celebration was the award ceremony of Georgian Scientists' grantees of various Horizon 2020 grant competitions. Those awarded were: the National Center for Tuberculosis and Lung Disease (NCTBLD), the Center for Social Sciences (CSS), Biological Farming 'Association Elkana,' and the Georgian Association of Landscape Architects (GALA). A Certifi cate of Acknowledgment was awarded to the National Center for Disease Control and Public Health.
Named after Polish and naturalized-French scientist Marie Skłodowska Curie, the European Researchers' Night competition of The European Scholarship and Innovation Framework Program 'Horizon 2020' is announced every two years. Only EU member states and countries associated with the Horizon 2020 program are eligible for participation.
Horizon 2020 is the biggest EU Research and Innovation program, with nearly 80 billion Euro of funding available over seven years, in addition to all the private investments that this money helps to attract. It was designed to facilitate, stimulate and enable the movement of great ideas and innovation from the lab to the market.
The goal is to support world-class science, removing barriers to innovation, and making it easier for the public and private sectors to work together to deliver innovation. Horizon 2020 has the full political backing of Europe's leaders and the European Parliament and is seen as a key tool in our toolbox to drive economic growth and create jobs.
Initially, the CAPTAIN project envisaged a series of indoor and outdoor events in six different cities (Tbilisi, Kutaisi, Telavi, Batumi, Akhaltsikhe and Zugdidi) across Georgia, like EU corners, awareness-raising events (story writing on science topics/scientifi c discoveries behind which are researchers funded by the EU). However, due to COVID-19, the vast majority of in-person activities were converted into online and virtual events.
BY NINI DAKHUNDARIDZE
28 December 2020 10:15