Hualing FIZ Executive Director: New Opportunities in the Post-Pandemic Era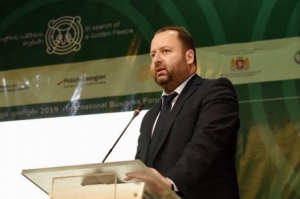 INTERVIEW
"It is already a well-known fact in the global business world that Georgia is recognized as one of the top reformer and performer countries," says Soso Nibladze Hualing Free Industrial Zone Executive Director. "A crucial fact for investor confidence, in my belief, is the sustainability of this investor-friendly climate: Georgia keeps on getting good 'marks' from international evaluators year-by-year: 12th freest economy of the world, with the 3rd least tax burden, the 7th easiest country to do business, 4th safest country in the world, and boasting one of the lowest bureaucracy levels. And OECD just recently recognized Georgia as the 8th most attractive among 82 countries for foreign direct investments - these are the latest achievements." GEORGIA TODAY asked him to tell us more about Georgia's prospects and Hualing's future goals here.
WHAT PROSPECTS DO YOU FEEL GEORGIA HAS IN INDUSTRIAL SECTOR DEVELOPMENT?
Logistically, Georgia is conveniently located between Europe and Asia, meaning that it has an excellent opportunity to serve as a connection point for some of the largest economies of the world. Furthermore, the DCFTA with the EU, and FTAs with China, Turkey, Ukraine and CIS countries, create key additional perks for positioning: No other country has such a privilege to trade within this vast portfolio of countries, free from customs duties. When we talk about international investors who need to make the very important decision to (re)establish a business presence, and are in the process of choosing countries to start in or transfer their production to, they conduct a multi-profile careful consideration of options, and the list of factors for decision-making is also quite pervasive. Various aspects, from operational conditions to political-economic stability, may play a crucial role in this process. Therefore, on a micro level, Georgia created a place that would make business processes easy for manufacturers, and offer all-integrated services matching their needs.
TELL US ABOUT THE HUALING FREE INDUSTRIAL ZONE PROJECT. WHERE DOES IT STAND NOW?
Hualing FIZ is part of the Hualing Group - one of the largest investment holdings in Georgia. Since 2007, the Group has carried out a number of the most significant projects in Georgia in commercial and residential real estate, banking and industrial fields. The total investment portfolio already amounts to $600 million.
Hualing FIZ covers a 36-hectare territory. Companies enjoy the tax-free environment: there is a permanent exemption from corporate profit, property, dividend, import/export taxes and VAT. The customs zone available at the entrance of the Free Zone provides very timely and effective services during the import and exports of goods.
One of the key benefits is its location, as it's situated virtually in the heart of Georgia, 220 km from Tbilisi, 95 km from the port city of Poti and just 19 km away from strongly emerging Kutaisi International Airport, granting the Hualing FIZ a strategic position to serve as an industrial, logistical and trade hub in the country that connects Europe with Asia.
One of our key beneficial features is that we concentrate on providing infrastructural solutions for our incoming tenants: ready-made buildings of various sizes and shapes, with solutions like integrated offices, installed cranes, ramps, as well as land areas, all at very competitive rental rates. Our focus is to be flexible in meeting the demands of particular investors on various conditions, on time-frames and offer flexible approaches on rental terms. We also express readiness to build turn-key facility solutions for our long-term partners if existing opportunities do not match their needs. In a nutshell, our aim is to support start-ups, and help industries and traders commence their businesses with very limited capital expenditures and within optimized time-frames. This way we enable a win-win formula in the long run for all the involved stakeholders, such as businesses, people, and our country.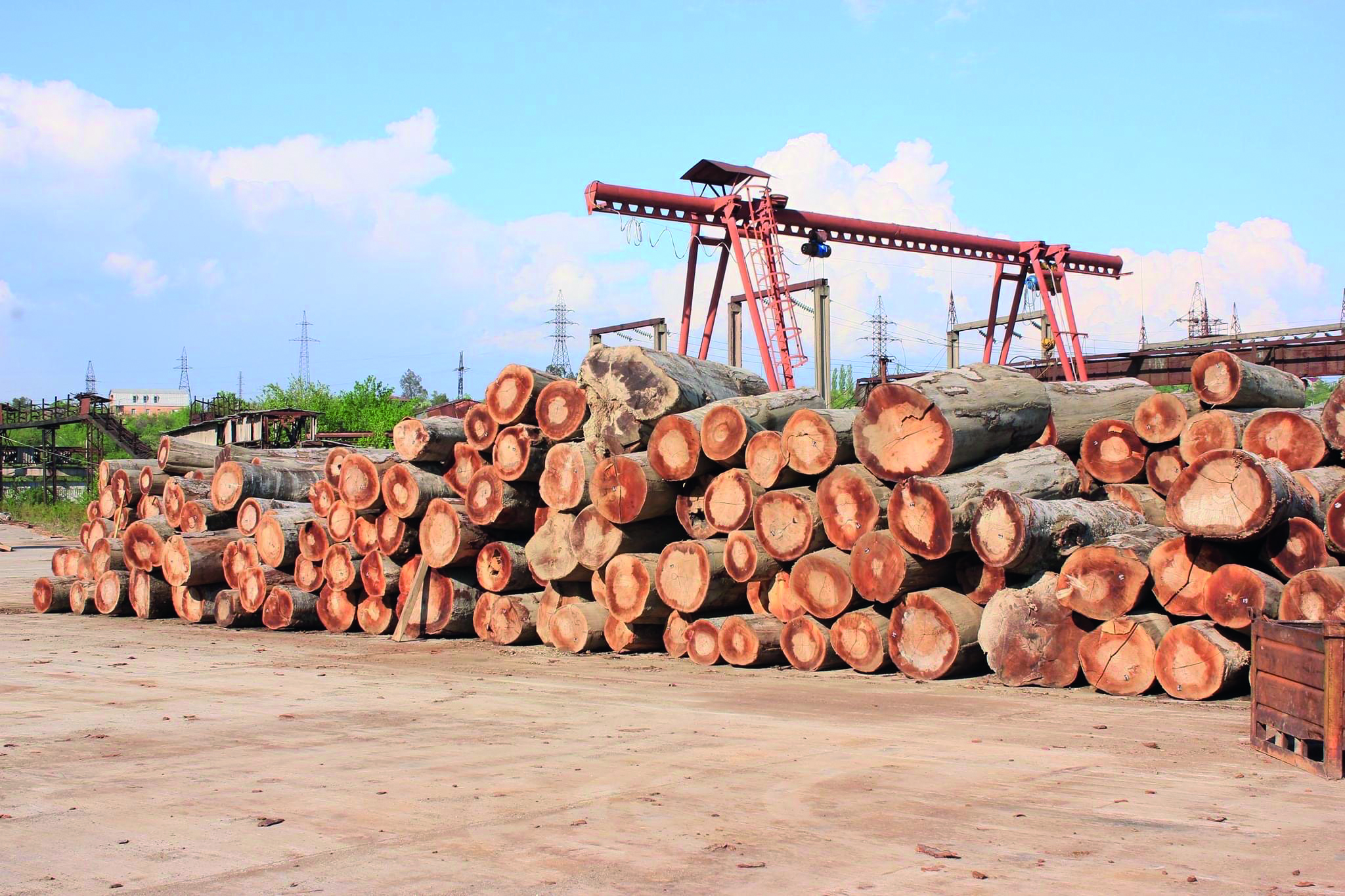 THE PANDEMIC OF 2020 HAD ENORMOUS NEGATIVE EFFECTS ON BUSINESSES WORLDWIDE, GEORGIA INCLUDED. HOW BADLY DID IT HIT YOUR BUSINESS AND WHAT KIND OF REMEDIAL ACTIONS WERE TAKEN FROM YOUR SIDE?
The most common formula of long-term, sustainable business development is to have the ability to anticipate the short, mid and long-term future. As this mission is becoming more and more challenging in a rapidly changing global environment, we made it our top priority to better understand and engage in arranging tailored solutions to the needs of investors and entrepreneurs. The impact of the pandemic pushed economies into a state of so called "Forced Inactivity". Manufacturing and services were halted or slowed, consumption got weakened, thus imports and exports were substantially reduced. The pandemic breakdown was transmitted to Free Zones through various channels. Many investors were hesitant to implement their plans due to the global pandemic. However, we saw some of them going forward with their ideas.
From the very beginning of the worldwide lockdown, our team started to re-think its strategy for better changes. At that very moment, the Government of Georgia stepped up with a rapid installment of packages of specific proposals in the framework of the Agency "Enterprise Georgia" in the form of significantly increased and broadened funding mechanisms, which, in turn, was an additional important motivating factor for the development of local or foreign entrepreneurship in Georgia, including in FIZs. We thought it was a good opportunity to intensify cooperation with the Government and unite efforts of cross-promotion. A number of meetings, including together with the representatives of other FIZs, were held with Mikheil Khidureli, the CEO of the agency "Enterprise Georgia" and his very effi cient team, and we decided to take specific joint steps to attract investments in FIZs. Among them were the exchange of information and the implementation of joint activities.
That was just the beginning. It is well-anticipated that in the post-pandemic era, at least in the short-to medium term, access to cheap finances and, in general, lack of initial capital for start-ups and SMEs, obviously enough, will be a critical challenge in developing countries. Therefore, we decided to come up with a short-to-medium term concessional project of allocation of ready infrastructure and facilities to various actors in mentioned sectors, with unique terms and conditions that, among others, features granting grace periods, notable discounts on the rentals of ready-built facilities, utility connections, operational support services, etc. This concessional project, along with the support mechanisms provided by the government, are already an outstanding product for interested export-oriented entrepreneurs, as they will be able to significantly reduce preliminary capital investments. On the other side, despite the pandemic, through our careful approach, Hualing Free Industrial Zone managed to actively attract investments into the Zone.
From 2021, a textile enterprise will be launched in the Hualing FIZ with Polish investment. During the selection period for the best spot for the project implementation, several locations were being considered by the Polish company, but the fi nal choice was made in favor of Georgia and the Hualing FIZ. The ready-made infrastructural solutions we offer the investor, as well as the availability of the relevant work-force in the city of Kutaisi, proved to be important in the decision-making process. The Hualing FIZ team provided all needed support to the Polish entrepreneurs, such as qualified personnel search and selection, optimizing and maintaining the logistics process, guide-lining in customs-brokerage procedures, in the process of obtaining a certificate of origin, and coordinating with various government agencies. The enterprise plans to commence its operations in February and employ more than 50 local workers in the first phase of the project. Two plastic processing plants with the latest technology also launched their operations in 2020. Both are labor-intensive, export-oriented projects that will gradually create around 200 job places. In addition to the existing furniture manufacturing portfolio, a Canadian project of household furniture manufacturing, a largescale furniture production project amounting to $6,000,000 investment was also launched this year. Premium class furniture made of natural wood will be exported to Europe and the USA. It is important that within the project, this investor plans to employ a total of 600 Georgian citizens. At the moment, the enterprise employs 50 local workers, and the production area covers 6000 sq.m.
Even though, throughout 2020, there were virtually no flights to Georgia, we managed to incorporate up to 30 companies from the industrial and trading sectors within 11 months of our limited operations. One of the key drivers of this success was the further digitization of the company's remote registration process, which certainly helped in several cases. However, despite the country entrance limitations, there were cases when we managed to bring into the country some of our investors, who, in fact, had to take long stop-over flights and several means of transportation, and then go through the quarantine in order to reach us and finalize ongoing deals.
Originally initiated in the beginning of 2020, there are still ongoing negotiations with manufacturers from UAE, Ukraine and Azerbaijan. Their profiles are diverse, from production of cosmetic goods, textile, and lubricants, to medical equipment and goods. Each is expected to their production to the Hualing FIZ with the perspective of further expansion. It should be underlined that establishing a processing factory always requires the physical presence of the investor to check the conditions of infrastructure, hire employees, obtain various permits, etc.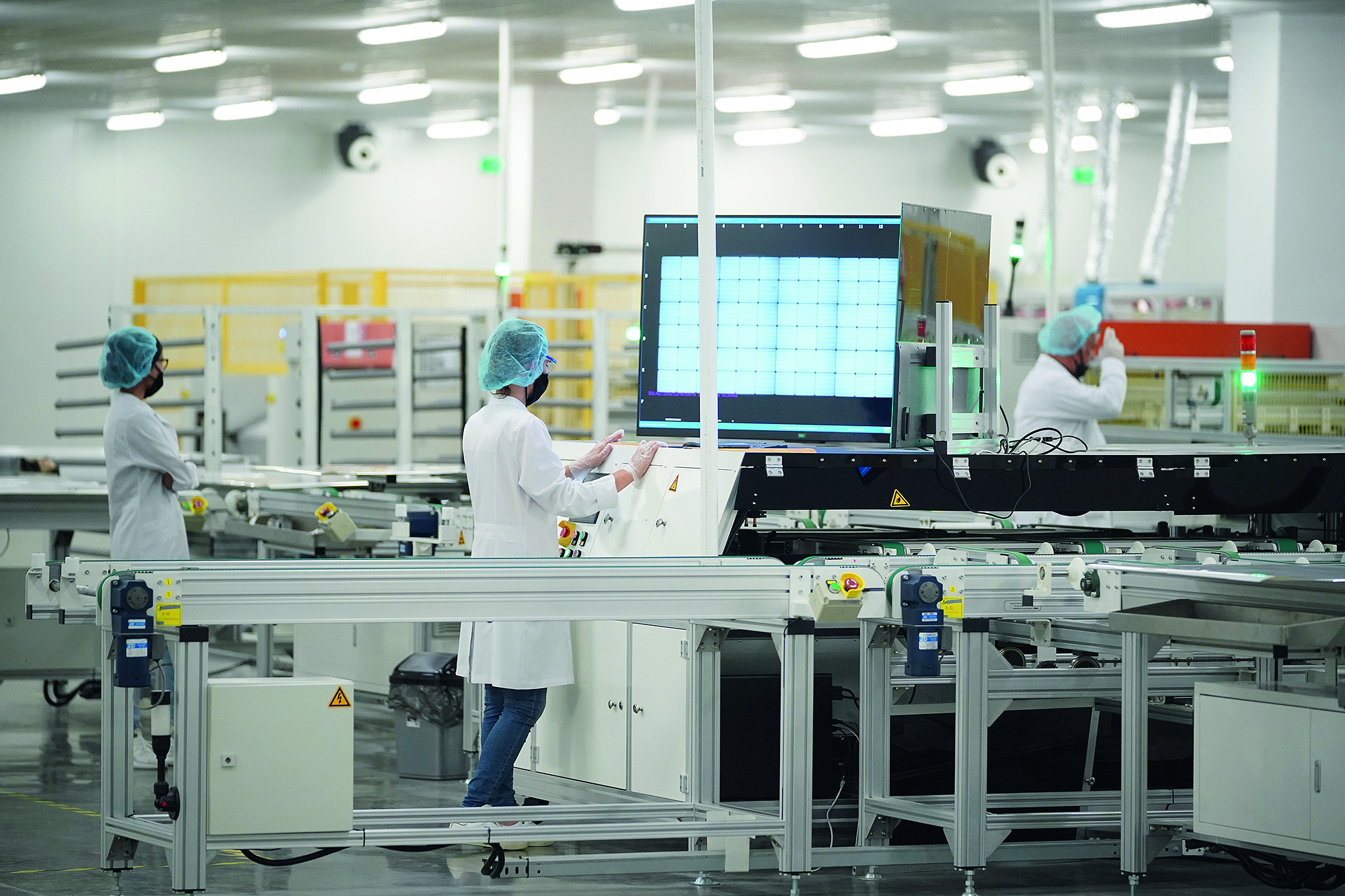 WHICH PROJECT WOULD YOU DISTINGUISH? WHAT PLANS DOES THE HUALING FIZ HAVE FOR THE NEAR FUTURE?
Since 2016, when we launched our operations, we have experienced solid growth; however, we are still fresh and have long-term plans. By 2020, the various industrial project investments in Hualing FIZ had exceeded $70 million. Currently, in total, we have around 120 companies that are operating successfully, including international and regional trade companies, industrial and processing projects.
There are 13 factories presented in the FIZ that are functional and/or in installation mode, covering the following industries: full processing line of wood, manufacturing of high-end HoReCa related furniture, stone, building materials, ferroalloys, pharmaceuticals, solar panel modules, ethanol, textile, plastics, end-user product trade, etc.
One of the most outstanding projects inside the Hualing FIZ is the production of solar panels. AE – Solar, a German company and the leading brand in the renewable energy industry, has been operating in Hualing FIZ since 2019 and, currently, its total capacity exceeds 500mw/ year. 150 highly qualified local professionals are employed in the company, and the produced solar panels are delivered to 70 countries from Georgia.
The largest furniture company in Hualing FIZ, Georgia Huashun, is equipped with a unified, high-tech, complex system of wood processing. At the moment, 150 local workers are involved in the project, and the production area is 22,500 sq.m. During this time, the company has been able to successfully cooperate with various hotels in different regions of Georgia, and has implemented such important projects in the field of tourism as: Hotels & Preference Hualing Tbilisi, IOTA Garden, Hotel River Side Tbilisi, Gudauri Inn, and Borjomi Palace Hotel.
Iberika Spirits, the daughter company of Spanish ALTOSA Group, an international company for decades dedicated to production and export of wine distillates, made an important investment almost 4 years ago, and decided to carry out the project in Georgia, in the Hualing Free Industrial Zone. ALTOSA is one of the first wine distilleries dedicated to the production of brandy worldwide. Its main production is in its area of origin, which is La Mancha, Spain. Each project we discussed is very important for Georgia. In fact, local population employment and the creation of more economic affluence in the region is one of our key missions.
To date, Hualing FIZ has already created up to 1,000 jobs, and we are proud to have the opportunity to do more for the benefit of the region. As for future projects, we are planning to continue the focus of our support on various startups and SMEs within completely different fields. In 2021, we also plan to expand the area of the Free Zone by over 22 hectares, and offer our investors even further enhanced and comfortable infrastructure. We will also focus on the implementation of more sophisticated services for our on-site tenants and more digitized service for our international customers. I'm confident that we will continue to build upon our strong foundation since we are committed to lasting improvements and innovation
28 December 2020 10:34