GM of Radisson Collection Tsinandali Estate: It's Time to Reinvent the Way Hotels Attract Guests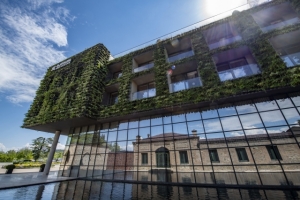 Exclusive interview
The Tsinandali Estate, within the grounds of which is the Radisson Collection hotel, stands out for its unique history. Exactly two centuries ago, Prince Alexander Chavchavadze transformed the ancestral estate into a cultural-intellectual center, seeing the best writers, poets, artists of that era regularly gathering there. As such, the foundation of a rich tradition of hospitality was laid there, as was the idea of founding Georgian Theater. The Chavchavadze Palace often hosted cultural events, exhibitions, and literary evenings, and today, it continues its legacy with pride.
In an interview with GEORGIA TODAY, Elene Otarashvili, the General Manager of Radisson Collection Tsinandali Estate, and the founding partner and board member of the Georgian Business Tourism Association (GBTA), takes us back to the Estate's cultural heritage, talks about the changes they had to enforce throughout the pandemic, and sends out a few reassuring positive messages.
Give us a summary of your 2020. How did you cope throughout the pandemic?
The hospitality industry has endured tremendous shifts and disruptions over the past year, forcing business to rapidly implement innovative trends that will reshape the future of hospitality. The COVID-19 pandemic has turned travel upside down, and the hotel industry has been forced to cope with a constantly changing landscape of traveller expectations.
The pandemic has caused a lot of damage to the global economy. However, the hotel industry found itself at the epicenter of the blow. Many hotels and tourist facilities have had to close. It can be said that international tourism has actually stopped. All this has posed acute challenges for the entire tourism sector.
At the Radisson Collection Hotel, we adopted all the crisis management measures required by international and local protocols. We developed an anti-crisis plan and adapted very quickly to the new reality, fully following the new demands of the local market and thus maintaining a balance. For this, of course, we needed systemic changes, although I can tell you that with our new approaches, we have created more demand and hosted far more guests than we first expected. We assured our guests that having a holiday at our hotel was safe. I think the pandemic has taught us all to adapt as quickly as possible to any crisis, and to overcome any uncertainty.
Tell us more about Tsinandali Estate.
With its unique history and personal stories, Tsinandali Estate is a place that really stands out. In 2006, Giorgi Ramishvili and the Silk Road Group decided to completely restore Tsinandali Estate, the main idea being to preserve, revitalize and minimize the energy and history of the place. Radisson Collection Hotel is distinguished by its magnificent architecture, historical authenticity, and modern design elements. All this creates a special environment for guests.
It should be noted that Radisson Collection was nominated in a very prestigious international competition at the MIPIM Awards, positioning it among the top four hotels in the world for its unique architecture, design and location. Our hotel is a wonderful combination of historical part and modern architecture, designed by two very famous artists, German designer Ingo Maurer, who is often referred to as the "Poet of Light" and a Georgian artist, our very own Tamar Kvesitadze.
We have 124 rooms spread over four floors and each floor represents a season: spring, summer, autumn and winter. The hotel has multifunctional spaces, various types of restaurants and bars. Also noteworthy are the two concert halls that adorn the area, our amphitheater and ballroom, where cultural events are often held. Both halls boast a unique design and specifically-designed excellent acoustics.
We have a lot of interesting projects ahead. Our goal is to contribute to the development of Georgia as a world-class tourist destination.
What measures have you taken to protect your guests?
The most important thing for us is the safety of our guests and staff. The current situation, on our part, requires more mobilization and investment. Costs have increased, but we do not increase the cost of services because I think we need to be more flexible in this situation.
We strictly follow all the recommendations issued by the state. We have set all the established norms of physical distance in our restaurants, bars and indoor pool. From new cancellation policies to a highly controlled health and social distancing protocol, including mask enforcement, temperature screening, social distancing in common areas and low-contact check-in procedures, we have adapted to the new norms and reality.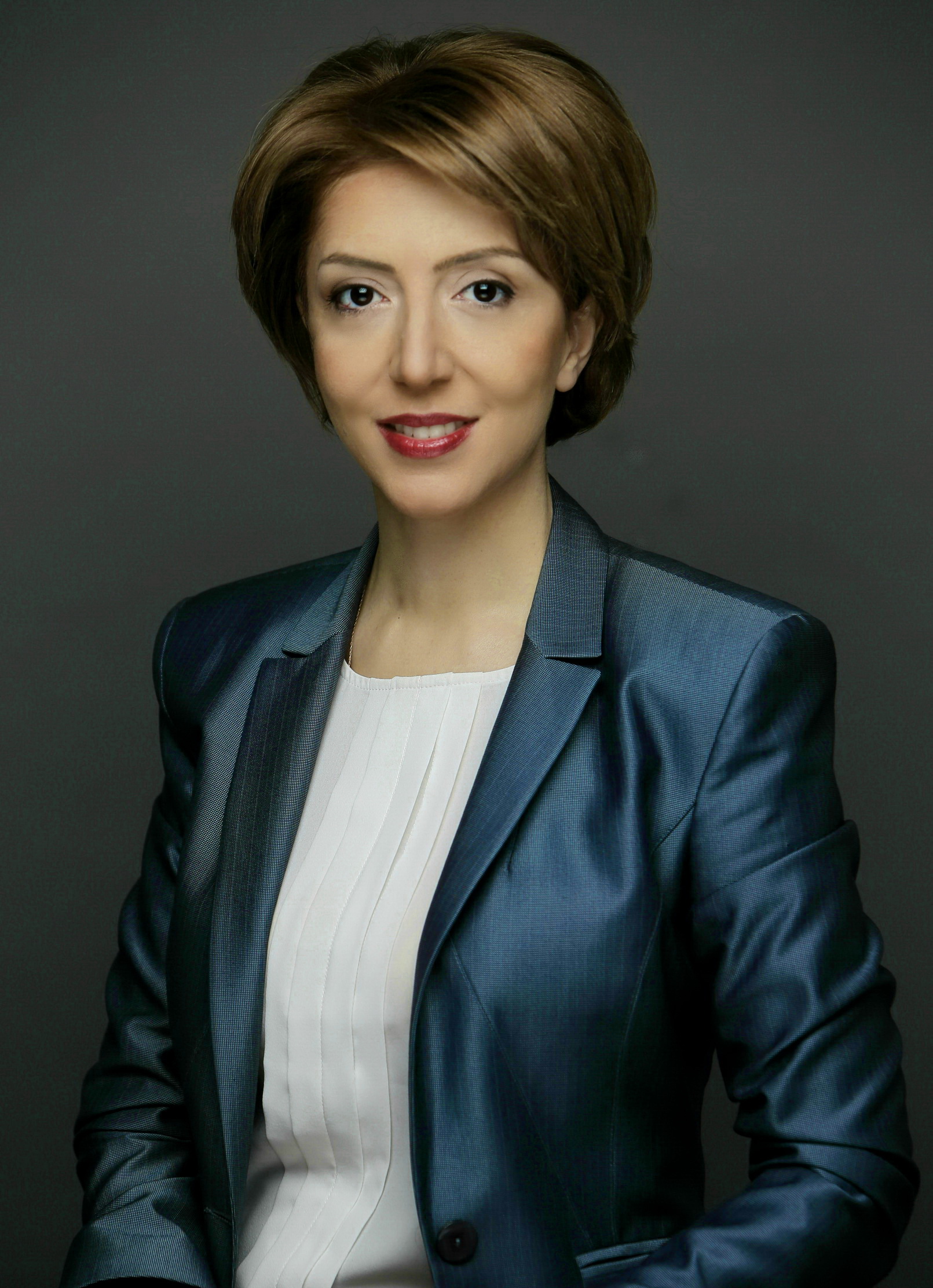 Our advantage is having an open area, a completely healthy environment, a unique park spread over 18 hectares of Tsinandali, where more than 1,600 species of exotic plants from five continents of the world are represented. Our wide open spaces have a sophisticated, inspiring design, and there our guests can relax comfortably in isolation.
I would like to mention that Radisson Collection has received SGS plus international certification in the field of cleanliness and safety. SGS is a leading international company in the field of inspection and testing, and their evaluation is a confirmation of our high quality and international standards.
What achievements would you highlight in 2020?
At the World Travel Awards, one of the most prestigious competitions in the global tourism industry, the Radisson Collection Tsinandali estate won 'Georgia's Leading Hotel 2020.' The World Travel Awards has been awarding world-leading tourism and hospitality companies for 27 years. I would like to thank our dear guests, staff and fans who supported us during the competition. In addition, at the Welcome to Georgia National Tourism Awards, our hotel was named a finalist in two nominations: The Best Value - Premium Accommodation, and The Best Hotel of International Chain in Georgia. The award ceremony has been postponed for some time due to the pandemic, but we expect a decent victory here as well.
We faced a lot of challenges in 2020. Despite everything, we tried not to stop developing, which is why we took the experience of staying with us to a new level. The main challenge for us this year was holding the Tsinandali Classical Music Festival safely, which we managed to do successfully. We hosted world classical music stars such as Martha Argerich, Lisa Batiashvili, Nelson Gorner, Alexander Kantarov, Daniel Lozakovich, and others. We conducted the four-day busy program of the festival in full compliance with international safety norms. In the same context, we can recall the festival Jazz & Wine Kakheti 2020, which was also held successfully.
Wizzair cut 19 routes from Kutaisi, and airlines reduced their flights. As a result, Georgia has fewer international tourists from European origin countries. The push worldwide, including in Georgia, is for domestic tourism. How has this affected you and how have you adapted to the changing demands?
Every crisis is an opportunity if you're able to see it. What COVID-19 did was remind us of a fundamental business principle: listen to the customer, make the guest feel comfortable, no matter the situation.
We enhanced the tourism experience of our guests through numerous customized offers, service packages, and deals to match their taste. They enjoyed our friends & family picnics in Tsinandali Estate vineyards, harvest packages, culinary masterclasses, wine degustation masterclasses, couples' retreats, special spa procedures for adults and kids; new swimming pool with amazing views of Alazani Valley, featuring a transparent, retractable roof and walls; sports activities like playing tennis, riding bicycles, and a yoga retreats; a co-working space with complimentary coffee breaks for a better remote working experience; flights by hot air balloon exclusively for our guests, giving them the opportunity to experience the beautiful landscapes of the Alazani Valley and Caucasus Mountains from a truly unique perspective. On top of it all, we treat our dear guests to delicious Kakhetian and European dishes and offer a real gastronomic adventure.
I look to the future with hope, and think that after the pandemic, a large part of the tourists who want to travel will take the road to Georgia.
We heard there were changes to the Radisson Collection Tsinandali Estate management structure. Could you tell us more?
From April 1, 2020, Radisson Collection Tsinandali Estate started operating as a Franchised Hotel managed by Silk Hospitality and its CEO, Jordi Kuijt. Despite a challenging year full of difficulties, we have made fundamental changes. We are much stronger and more flexible today. There is no guest request that we cannot satisfy. That is the working attitude of our whole staff.
Radisson Collection Tsinandali Estate has consistently offered top-tier flexibility for guests throughout the crisis. The "Yes I can" spirit of our outstanding service standards, and our enthusiastic and sincere attitude towards guests is our number one priority.
Will we all go back to traveling to work, or will we stay home indefinitely, connecting virtually with our co-workers, clients and partners?
In my opinion, there is no substitute to face-to-face meetings. There really is nothing like in-person collaboration, in-person mentoring and in-person planning. There is huge demand to get on the road and get together in person. So many life events have been postponed: weddings, vacations, anniversaries. There is simply no virtual replacement for them. We have a lot of work ahead as we continue to navigate through this pandemic. But I have great confidence in the strength of this industry. Working together, there is no doubt the hospitality industry is here to stay.
I believe that once there is a vaccine available to be widely distributed, the world will begin to rebuild and recover. The desire to travel is as deeply rooted and as strong as ever. When the time is right and it's safe, we'll all be reaching for our suitcases. The human spirit is strong and resilient, and I am filled with gratitude for that.
It's wise for hotels to apply lessons learned from this year and prepare for the future of the industry beyond COVID-19. Now that safety and cleanliness are more important than ever, it's time to adapt and reinvent the way hotels attract guests.
Using our platform, is there any positive message you'd like to send to your loyal customers and future guests?
Tough times don't last. It's in human nature to forget, and to connect.
2020 was a year of staying home, postponing trips, and posting old vacation pictures on social media. This year, travellers are ready to 'seize the stay' when travel returns and they feel comfortable to take the trips they missed out on.
On the other hand, 2021 is looking very promising, as soon the world will be vaccinated. The hospitality industry is all about smiling at the guests and knowing them well; we should not forget it. I am sure that, in 2021, we will smile again at our guests, and they will smile back at us without a mask.
You are also the Founding Partner & a Board Member of the Georgian Business Tourism Association (GBTA). Do you think that in the post-pandemic situation, we can consider MICE tourism as an effective way to activate the sector?
Business tourism was the fastest growing, dynamic field in the tourism industry before the pandemic. The most lucrative area in tourism, the MICE tourism segment is characterized by high spending-capacity. It can be considered as a very important tool for overcoming the post-pandemic crisis, as the MICE industry plays a big role in the development and diversification of the country's economy.
As soon as MICE tourism starts gathering its strength, small business groups will start traveling first. From September, we expect to host large groups across the country. I think it is very important for us to use this real perspective. It should become a strategic task of our country. The development of MICE tourism brings such significant positive results for the country as: elimination of seasonality, increase of high-income visitors, development of tourism-related sectors, increase of awareness of the country on the world arena and its integration into the international market. I believe that Georgia has great potential to become a kind of regional center of MICE tourism on the world map.
Finally, I would like to wish you peace, happiness, health and all the best in 2021.
By Nini Dakhundaridze
14 January 2021 17:22