Shopping Malls to Reopen from February 1 Under Certain Restrictions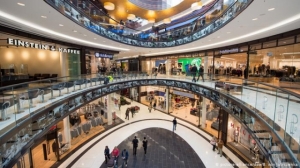 Shopping malls and stores will open from February 1. The relevant decision was made by the Coordinating Council.
At the same time, as Vice-Prime Minister Maia Tskitishvili stated at the briefing after the council meeting, trade facilities in 5 cities: Batumi, Zugdidi, Poti, Gori and Telavi, will not be allowed to work on weekends.
As Tskitishvili noted, municipal transport will also not work on weekends in the mentioned 5 cities, although weekday travel wil be possible from February 1.
"Municipal transport, schools and shops will reopen in 5 cities. Therefore, in order to balance the increased mobility, municipal transport in these cities will not work on weekends during February, while restaurants and shops will work remotely. This restriction applies to weekends," Tskitishvili said.
By Ana Dumbadze
22 January 2021 12:29