Georgian PM Inspects Road Construction Works at Rikoti Gorge
Giorgi Gakharia, Prime Minister of Georgia inspected the road construction works at RIkoti Gorge together with Maya Tskitishvili, First Deputy Prime Minister of Georgia; Zviad Shalamberidze, State Representative in Imereti Region and Majoritarian MP Paata Kvizhinadze.
Construction of a parallel tunnel to the existing one in RIkoti Gorge has commenced and it will be the longest in the country spanning 1800 meters end-to-end. A section of 190 meters has already been dug. As Irakli Karseladze, Head of Road Department and First Deputy Minister of Regional Development and Infrastructure of Georgia noted, 6 tunnels have already been dug at Rikoti Gorge so far, including the longest one spanning 885 meters. Construction works are in progress at 39 out of 53 tunnels and 61 out of 96 bridges in total.
Giorgi Gakharia has stressed that Rikoti Gorge now has approached a pivotal stage for further development of the highway.
"This tunnel will run almost parallel to the one known by all – Rikoti Tunnel and its length will be 1800 meters. Its construction will be completed in the second half of 2022. Stage One of the overall project will be completed within the Rikoti segment and will end up being the longest tunnel to end the Sana-Kvesheti-Kobi fragment of the road. You may well be aware that Kvesheti-Kobi will be longer than 9 km. Infrastructure projects were not and will never be suspended even for a day during the pandemic and global economic crisis. For instance, 2700 people are employed only at this segment of the road, out of which 2000 are local citizens. It has a particularly big importance for us in the context of a global economic crisis as no jobs need to be lost and no infrastructure projects will ever be suspended in any case. We frequently say that the economy is suspended, but it is not.
Unfortunately, some segments of the economy are indeed suspended and it is a forced measure, as we are also part of a global economy," noted the Head of Government of Georgia.
In total, 31 000 citizens of Georgia were employed within the scope of infrastructure projects in 2020.
Road construction works at Rikoti Gorge will be completed in 2022, while Shorapani-Argveta fragment – in 2023. Construction works did not stop even during the pandemic, though the arrival of Chinese specialists was delayed due to COVID-19 and the launch of mobilization works was postponed at the last fragment. Investments in the value of 2.2 billion GEL were made in the infrastructure projects by only one Ministry this year irrespective of the pandemic.
Funding for the highways will be increased by 37% in 2021 and the total volume of investments into the infrastructure of the country will amount to 20 billion during 4 years.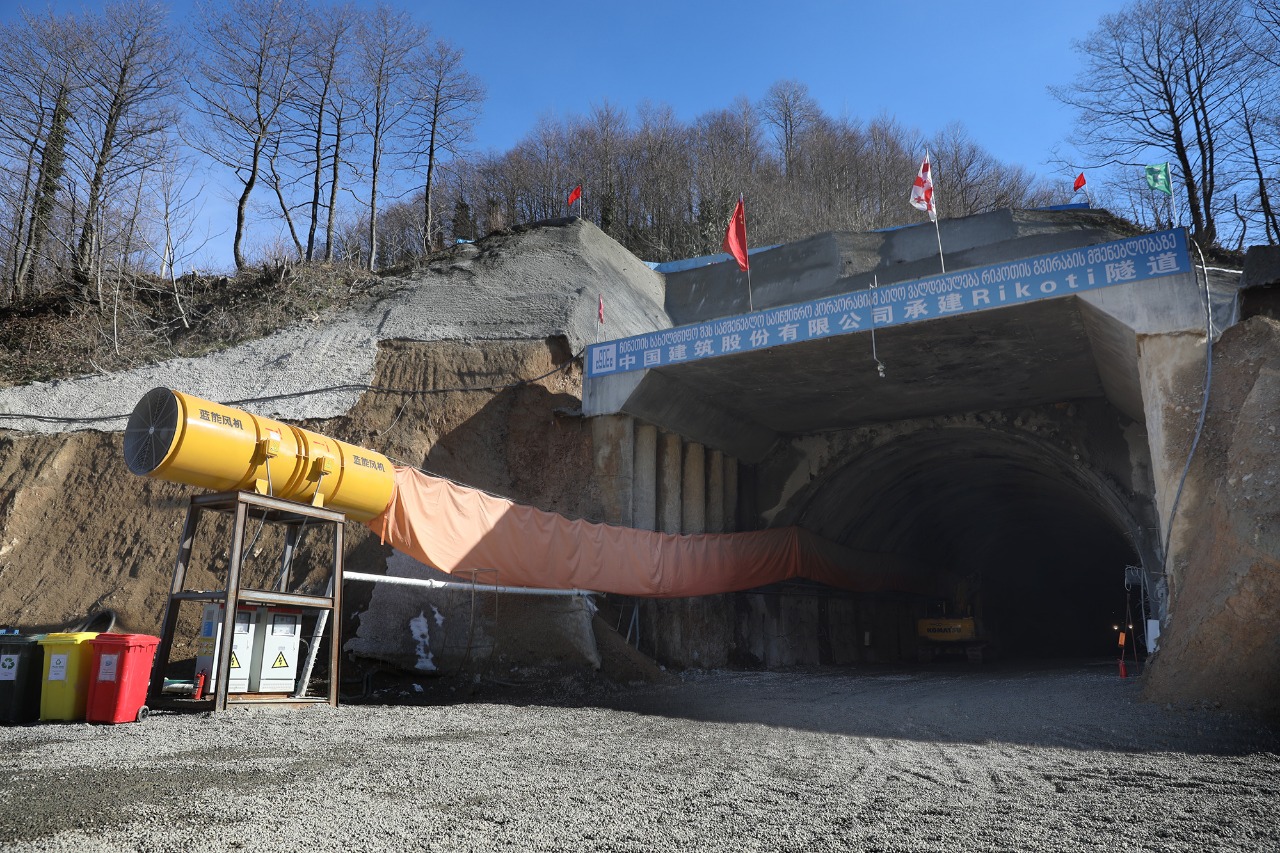 02 February 2021 10:28