Tbilisi State University Celebrates 103rd Anniversary
Georgian Prime Minister Giorgi Gakharia, together with Minister Education, Science, Culture, and Sport Mikheil Chkhenkeli, visited Tbilisi Ivane Javakhishvili State University on the occasion of its 103rd anniversary today.

The Head of Government honored the memory and laid wreaths at the graves of Ivane Javakhishvili and the university's first Rector Petre Melikishvili.

The Prime Minister wished a happy 103rd anniversary of the university's establishment to its students, faculties, and alumni, and pointed out that Tbilisi Ivane Javakhishvili State University is a vital center of the country's science, culture, and intellectual life.

Giorgi Gakharia, accompanied by Mikheil Chkhenkeli, also familiarized himself with rehabilitation work at Building 2 of Tbilisi Ivane Javakhishvili State University. The Head of Government visited auditoria equipped with smart whiteboards, ten in all, used for effective remote learning, installed in every building, and donated to the Tbilisi State University by the Cartu Foundation.

University Rector Giorgi Sharvashidze spoke of the university's ongoing infrastructural project, as part of which, at the initial stage, the building was reinforced, the roof and windows were replaced, and the façade, wet areas, and central heating system were renovated. At the second stage of rehabilitation work, fire and cooling/ventilation systems, and elevators will be installed, with a total area of 25,000 m2 to be renovated.

Renovation work, with 27 million GEL financing from the Ministry of Education, Science, and Sport, will be finalized this year.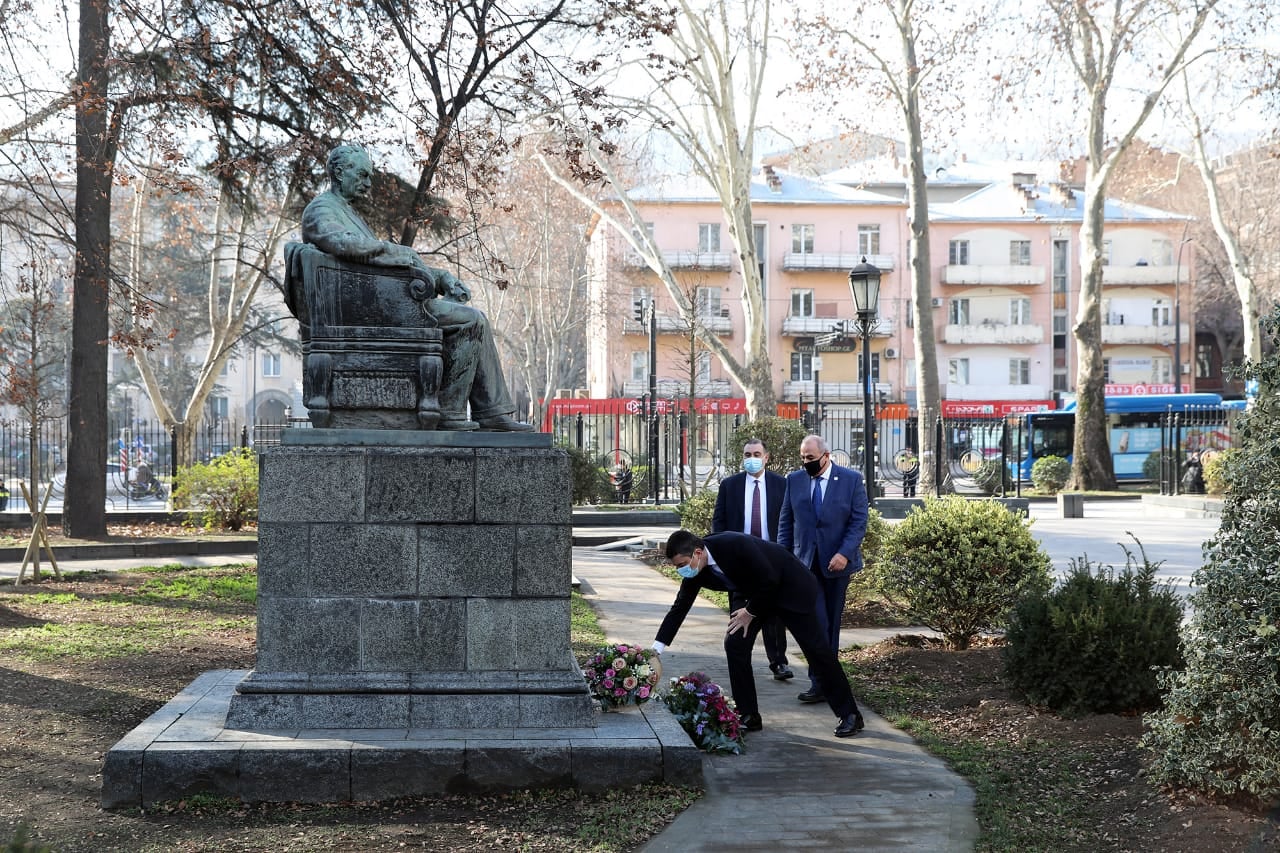 The renovation of the historic Building 1 of the Tbilisi State University was financed with 10 almost 10 million USD by the Cartu Foundation. The renovation work in 2008-2011 replaced the 1st Building's roof and windows, water systems, and installed heating systems, replaced electric wiring and lighting, installed an elevator, rehabilitated the facade. Air-conditioning systems were installed in the conference and exhibition halls, and the courtyard was arranged.
08 February 2021 17:32