Deputy Minister: 40-47% of Population Express Readiness for Vaccination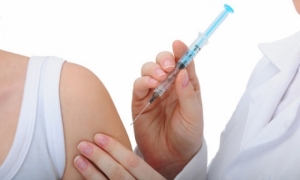 The rate of the population expressing readiness for vaccination ranges between 40% - 47%, Deputy Minister of Health Tamar Gabunia announced today.
She noted that public distrust towards the vaccine is common in all countries, however, the active information campaign on vaccination will start at the end of February when the first doses of the COVID-19 vaccine will be imported to Georgia, which might change the public attitude.
She added that presently, 9 institutions are ready for Pfizer vaccination across the country, while the process of selecting the institutions continues.
"The process of selecting facilities continues, as our goal is to have about 15 facilities identified so that the vaccination process can be completed as soon as the vaccine arrives in the country," Gabunia said.
Reportedly, the first doses of the Pfizer vaccine, which has tested over 95% effective against the coronavirus, will arrive in Georgia by late February.
Based on the National Plan for Vaccination, the first doses will be administered to healthcare workers.
By Ana Dumbadze
09 February 2021 12:50