Georgia Among the Best Places to Visit in 2016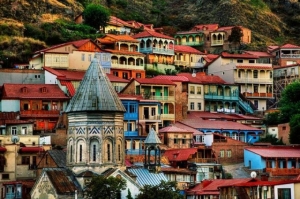 Editors of the New York-based travel magazine, Travel + Leisure, published a list of the best countries to visit in the upcoming year.
In this year's list, Georgia ranked 44th among the 51 countries across the globe, which the magazine recommends to visit and spend holidays.
The Assistant Digital Editor at Travel + Leisure, Melanie Lieberman, recommends readers don't waste time, pack immediately and visit Georgia to be one of the first to experience breath-taking views of the Caucasus Mountains, the varied Persian, Soviet and Art Nouveau architecture, and the world-famous wine in the capital, Tbilisi.
"The origins of wine can be traced back to this region, which straddles the border between Europe and Asia. Oenophiles have long flocked to Kakheti, the top winemaking region, for vineyard tours and exceptional tastings," writes Lieberman.
30 December 2015 16:56